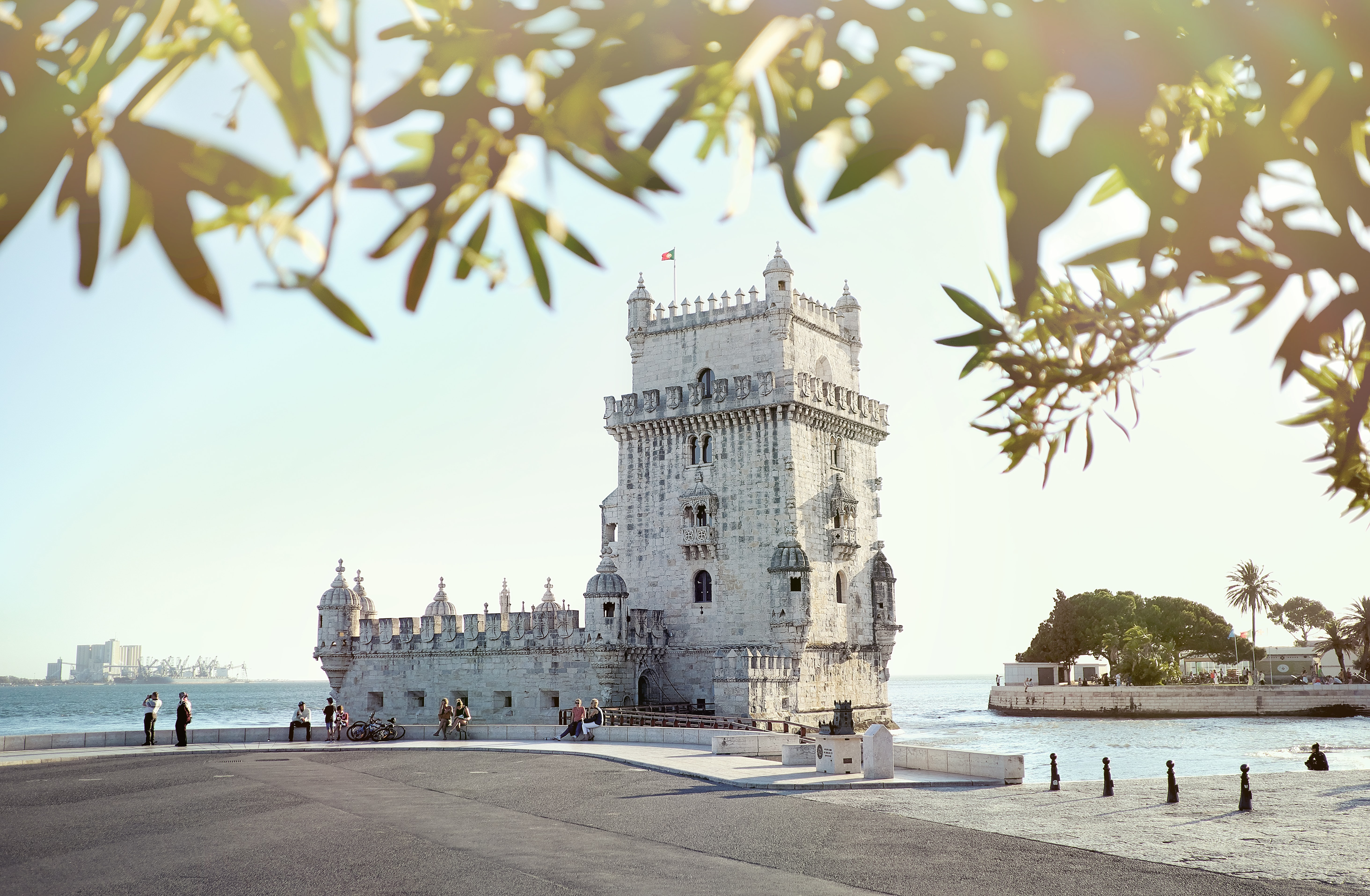 Back
Why you should move to Portugal in 2022
There's something magical about Portugal. Brimming with breathtaking beaches, charming settings and great weather all year long, Portugal has been welcoming a growing number of foreigners from around the globe for the past several years.
Perfectly located in southern Europe, Portugal attracts not only international students but also young professionals who are craving to study abroad and experience the Portuguese culture. In fact, did you know that Portugal is one of Digital Nomad's top destinations to live and study abroad? Yep! Cities like Porto and especially Lisbon have positioned themselves as digital hubs thanks to government incentives to entrepreneurship over the past years.
Are you still trying to make up your mind about which city in Europe you should choose to study abroad in? Don't worry, we're here to help! To ease your decision, we've gathered 10 amazing reasons why you should study in Portugal in 2022. Spoiler alert: it involves great food and lots of travelling around. Take a look!
1. Portugal's amazing weather:
With an average of 300 sunny days per year, Portugal has mild sunny winters with blue skies and hot summers that will make you crave a dive in the ocean. The best part about the great weather in Portugal is that it allows you to go outdoors and discover some of the best things that Portugal has to offer: from paradisiac beaches to green leafy gardens.
2. Low cost of living, even in Lisbon:
Compared to other countries in Europe, Portugal has a fairly low cost of living, which can be great especially for young professionals and students who want to live and study abroad on a budget. But of course, it varies depending on the city. The food can be either expensive or very affordable if you know where to go. In Lisbon, which is the Capital of Portugal, you can have a delicious meal in a traditional Portuguese Tasca for €8, or drink a glass of beer viewing the Tejo River for €1,50. A single metro ticket is €1,50 and the monthly pass valid for unlimited journeys is €30. For students under 23 years old, it's €22,50. In Porto, prices are quite similar. A meal in an inexpensive Tasca is usually €7, and the monthly metro pass is €30,00, the same as Lisbon.
3. Great food (and wine!):
Get ready to put on a few pounds, because Portuguese food is impossible to resist! Portugal is widely known for its diverse cuisines that vary across each region. Up in the north - near Porto, close to the Douro Valley, you can try amazing meat and some of the best wine in the world. Along the coast, you'll try amazing and super fresh seafood, which you can eat outdoors enjoying the view of the ocean. Not to mention the famous Portuguese pastries! If you're in Lisbon, you have to try the heavenly egg custard tarts called Pastéis de Nata. We recommend you eat them either in Pastéis de Belém or Manteigaria. Or both! In Porto, go to Confeitaria do Bolhão, located across the street from the traditional Bolhão Market. Stop by for baked goods and savoury fare.
4. Portugal is an excellent location for travel:
Do you love travelling? Then Portugal is the place for you. Portugal offers great advantages for those with a wanderlust spirit, and there are several day trips for you to escape the city life. From Lisbon, you can easily go to charming places like Sintra, if you feel like exploring amazing palaces and gardens, or Cascais for some time by the sea. If you live in Porto, why not go wine tasting in the Douro Valley, or explore Braga, the oldest city in Portugal? You can also take a road trip with friends and uncover Portugal from north to south. We promise that you won't regret it!
5. Amazing beaches and nature:
Aside from its Instagrammable cities, like Lisbon and Porto, with charming houses covered in tiles and candy-coloured façades, Portugal is also home to a vast nature that is worth exploring.
So get ready to uncover what Portugal has to offer. In the winter, you can go to the snow-covered Serra da Estrela to ski and try their local cheese. In the summer you can drive south to the Algarve, for some lazy beach days and grilled sardines. In the spring, why not visit Coimbra and delve into the history of their famous University?
6. The superb quality of life:
Far from being stressful, Portugal's lifestyle is laid-back and relaxed. Contrary to places such as London and Paris, the Portuguese cities are much smaller and everything happens at a much slower pace. So of one thing, we're sure: you'll feel 100% recharged after a few months living in Portugal.
7. Vibrant nightlife:
We can assure you: Portugal is laid-back but never boring! People there love to go have dinner with friends and then go for a night out, usually past 1 am. You can either go to its most famous clubs, have a drink at a rooftop or grab a beer and hop from bar to bar until sunrise.
8. Amazing environment for students:
Did you know that Portugal is one of the top Erasmus destinations in Europe? There are plenty of well-ranked universities all over Portugal with excellent Bachelor's, Masters and PhD programmes. The Catholic University of Portugal, in Lisbon, and the University of Porto are two of the best in Portugal. Portugal also has ESN offices, and Erasmus bars with discounts and events for students, such as pub crawls and meetups. Plus: it also has great accommodation options for your Erasmus in Porto or Lisbon. If you want to feel at home and make your journey abroad even more memorable, we recommend you to opt for a student residence, such as U.hub. With all-inclusive services, premium locations, fully-equipped studios and common areas, student accommodation is a perfect place for you to meet new people from all over the world and enjoy your University life.
9. Rich culture and tradition:
From Queima das Fitas, in Coimbra, to São João, in Porto, and Festa dos Santos, in Lisbon, Portugal is full of traditions. Aside from festivals, there are awesome UNESCO world heritage sites with long years of history, like the medieval centre of Porto with a 2,000-year history. Other sites include the Sanctuary of Bom Jesus do Monte, in Braga, the Alto Douro Wine Region, and the University of Coimbra. Cool, huh?
10. It's super multicultural:
For all of the reasons above, Portugal became a melting pot of cultures. In 2019, there was a record of the total number of foreigners living in Portugal: about 580,000 people.
The largest percentage of ex-pats in Portugal are from Brazil, but Portugal is also home to French, Spanish, British, Ukrainian, and Chinese. The great thing is that this multicultural scenario will allow you not only to learn about other cultures but also to make friends from around the globe.
Latest
---