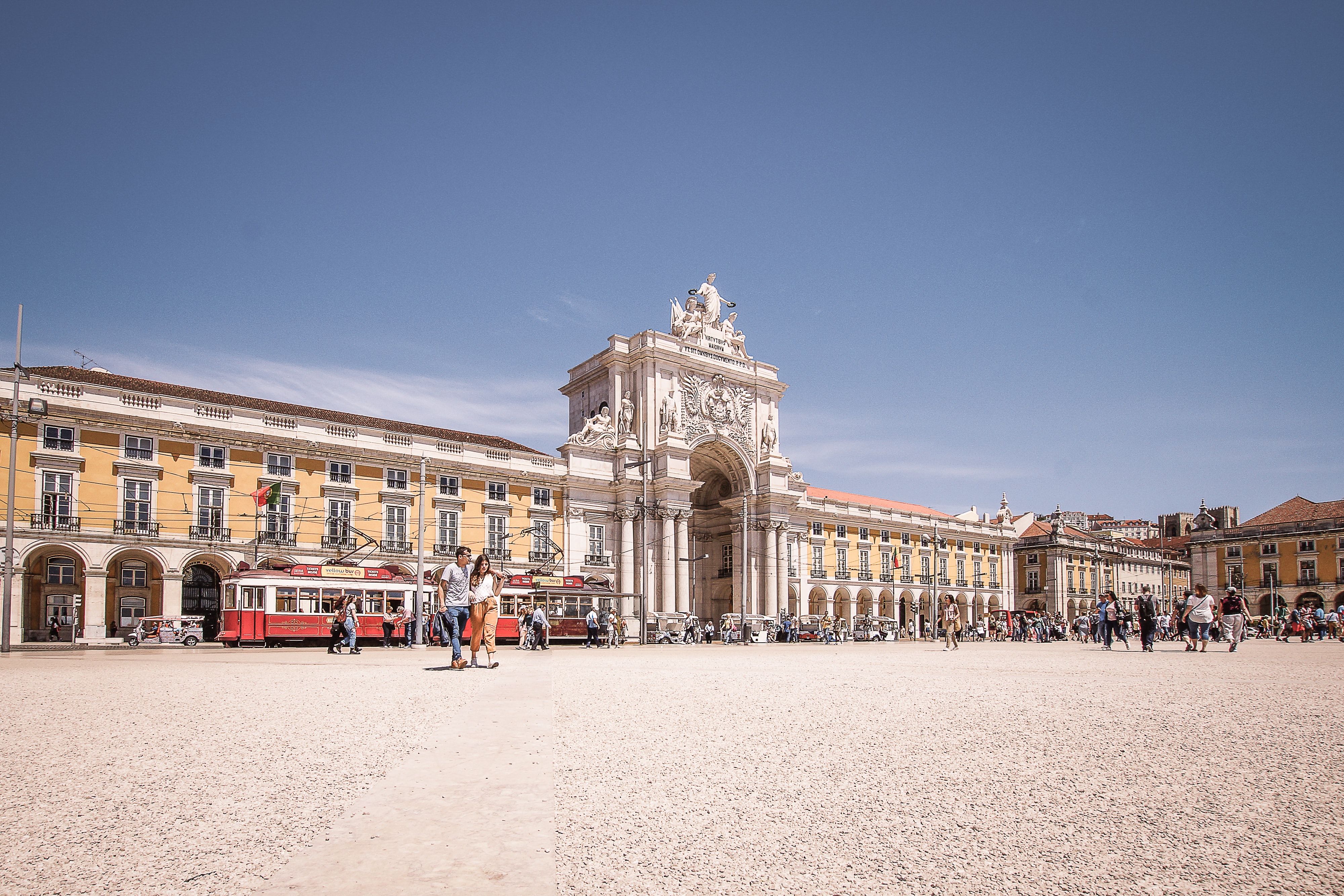 Back
5 tips on how to find great student accommodation in Portugal
Planning your study abroad experience in Portugal takes a lot of time and effort. First, you have to pick your destination in Portugal. Most students and young professionals usually end up going to Porto and Lisbon, which are two amazing cities in Portugal. After choosing the city, you then have to find a great University program, submit the applications and get all your documents and bureaucracies right.
But wait, there's more! One of the most important parts when planning to study abroad in Portugal is actually choosing a great student accommodation in Porto or Lisbon. After all, it's the place you're going to live during the time you're studying abroad, so our tip is: before you move, take some time to do your research and choose your student accommodation wisely.
We believe that home is the place where you can recharge, relax, study and sometimes even work. So it has to be perfect. Fortunately, Portugal is full of amazing student accommodation options for you. Both Porto and Lisbon have premium student residences with security 24⁄7, fully-equipped studios, and excellent locations close to bus, train, and metro stations. Want to know how you can pick a perfect student accommodation in Portugal? We've gathered 5 useful tips that will help you find your dream student room in Porto or Lisbon. Have a look!
1. Start looking in advance:
Our number one tip is: don't procrastinate. Planning in advance will give you time to choose a student apartment in Portugal that perfectly matches your needs. Doing your research a few months before you depart will also avoid last-minute stress, and we don't want any anxiety, right? So take your laptop, sit in a quiet spot, and start looking. You can create a list of your favorite student accommodation options, and divide them according to their locations, for instance. Afterward, list the pros and cons of the top 5 choices. This will make your decision much easier!
2. Location is important!
So you're going to study abroad in Portugal and don't know exactly the best areas to live in Lisbon and Porto? Here's a great tip: choose a neighbourhood that gives you easy access to metro and bus stations. That way you can navigate around and quickly go to University or work. You can also look for places located close to your University. That will make commuting much easier! Xior has excellent locations in the heart of student life in Portugal. If you're moving to Lisbon, you can look for a place in neighbourhoods such as Benfica, close to bus stations and to Instituto Politécnico. Is Porto your city of choice? No worries! Xior has an amazing student residence in Campus Asprela, located in the University Campus, within 5 minutes from Metro Hospital São João.
3.Choose an all-inclusive accommodation:
Believe us: this will save you so much hassle. When all costs are included, unpleasant surprises are avoided. Fortunately, there are many student housing options in Portugal that offer all-inclusive rent packages. Xior, for example, has suites and studios in Lisbon and Porto that include water, electricity, super-fast wifi, and even a cleaning service. You can just lay back and enjoy your student life in Portugal knowing that there are no bills or extra costs to worry about!
4. Online Booking is your best friend:
Ok, so by now you're probably tired of dealing with tons of bureaucracies. Especially when renting a studio in Porto or Lisbon, it can get quite stressful. Usually, landlords in Portugal will ask you for a warrantor, proof of income, and many other requirements that definitely won't make your life easier. But we have great news: it can be easier. With online booking platforms such as Xior, you can safely rent student accommodation in Portugal with no hassle or bureaucracies. You can pay by Credit Card or Multibanco and there's no booking fee included.
5. It's all about comfort!
We've mentioned it before, but: your home in Portugal has to be perfect! Even if it's only for a semester, we're pretty sure you don't want to live in a dirty, cold, and noisy place. With plenty of doubtful housing options out there, make sure you do your research right to pick a great one. Living in a student home with bad conditions can directly affect your mood and your inner state, but the opposite is also true! When you're staying in a comfy, clean, and cozy accommodation, you usually feel happier and more energized. Xior has well-decorated and fully-equipped en-suites and studios in Lisbon and Porto that are promised to make your study abroad experience unforgettable.
Plus: our Xior student residences also have study rooms, gaming rooms, outside terraces, and other common areas for you to relax and make new friends in Portugal.
Latest
---