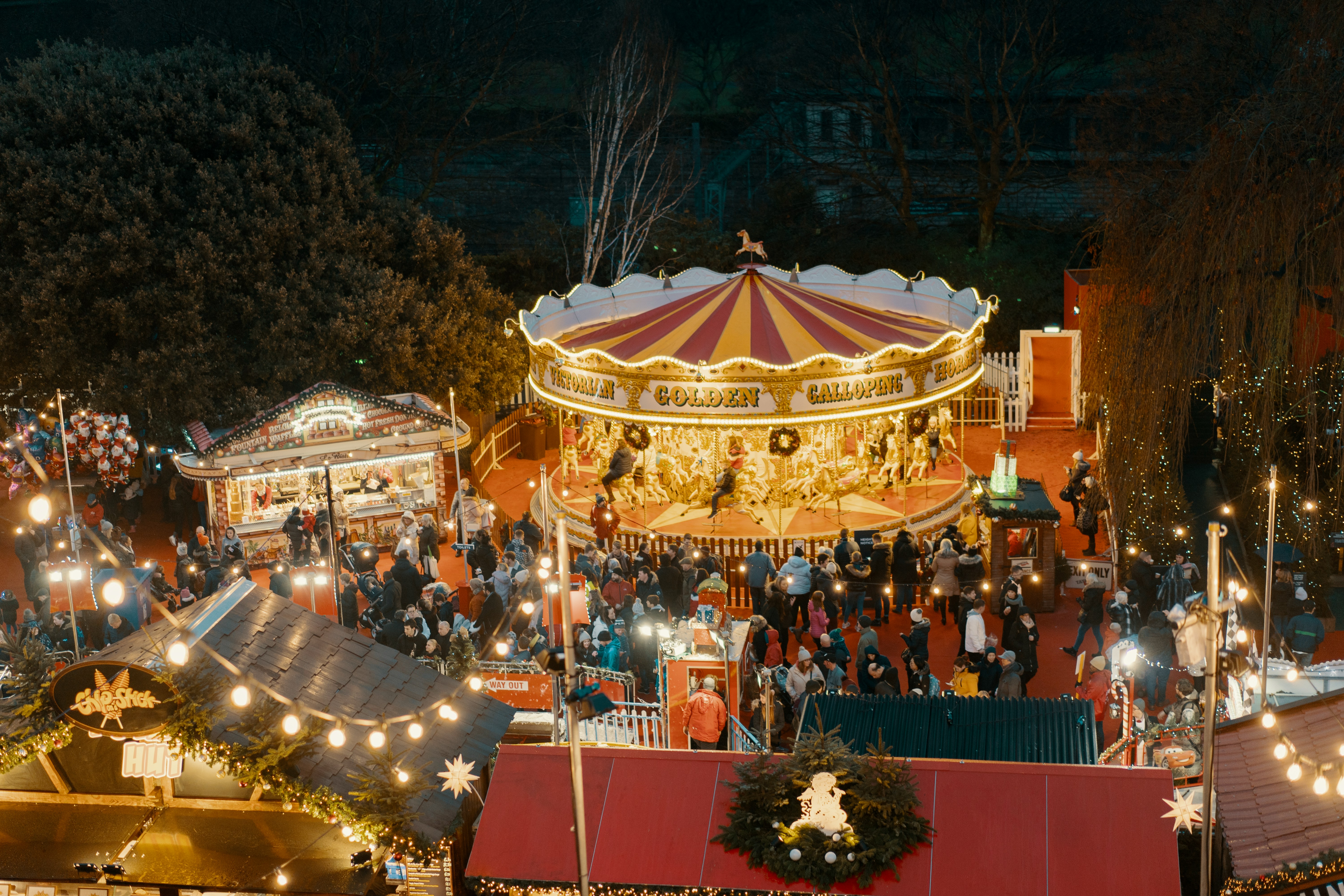 Back
A Festive Wonderland: Exploring the best Christmas markets in Lisbon and Porto
The festive season in Portugal comes alive with fantastic Christmas markets that capture the spirit of joy and celebration. Two of the country's most popular cities, Lisbon and Porto, are transformed into festive paradises during this magical time of year. Let's embark on a journey to discover some of the best Christmas markets in these enchanting cities.
Lisbon's Wonderland:
Wonderland Lisboa in Parque Eduardo VII
The main holiday destination in the Portuguese capital features a Christmas Market, a Ferris wheel with heated cabins and an ice-skating rink. At the market you'll find 52 stalls selling handicrafts, regional products, fashion and accessories and Christmas sweets. There are plenty of local and international foods to try.
Christmas Market in Rossio, Baixa and Chiado
This year's Rossio Christmas Market is bigger and specially lit, with the expected stalls selling handicrafts, sweets, drinks, typical products of this time of year and decorations, offering twice as many wooden houses.
Children will enjoy riding the Christmas Train, which runs through the streets of Baixa until 18 December, between 2pm and 10pm. It's one of the main attractions of the Rossio Christmas market and an activity designed for the whole family. The trip is free.
Campo Pequeno Christmas Market
The iconic Campo Pequeno bullring is home to a charming Christmas market with local artisans and vendors. The market features a diverse range of handicrafts, unique gifts and delicious seasonal delicacies. The festive atmosphere makes it the perfect place to find unique treasures.
Porto's Christmas extravaganza:
Porto Christmas Village
Avenida dos Aliados in Porto is transformed into a Christmas Village, creating a magical setting with dazzling lights and decorations. Visitors can explore the charming market stalls, indulge in Portuguese gastronomy and enjoy the festive shows that light up the city's main square.
Christmas on the Avenue
Avenida dos Aliados is also home to Natal na Avenida, a festive fair that brings together local artisans, gourmet delights and a magical ice rink. Porto's iconic architecture provides a picturesque backdrop as visitors immerse themselves in the Christmas spirit.
Alfândega do Porto Christmas Market
The historic Alfândega building hosts a Christmas market where visitors can find a selection of handicrafts, handmade gifts and local delicacies. The riverside location adds to the charm, making it an enchanting place to buy unique Christmas presents.
In conclusion, the Christmas markets in Lisbon and Porto provide a magical escape for the festive season, where twinkling lights, joyful music and the spirit of giving come together. Whether you're exploring the vibrant streets of Lisbon or the historic corners of Porto, these Christmas markets are sure to create lasting memories during this wonderful time of year.
If you want to know more about us and our fantastic student residence, we invite you to follow us on Instagram so that you are always updated with the latest promotions and news of Xior.
Latest
---