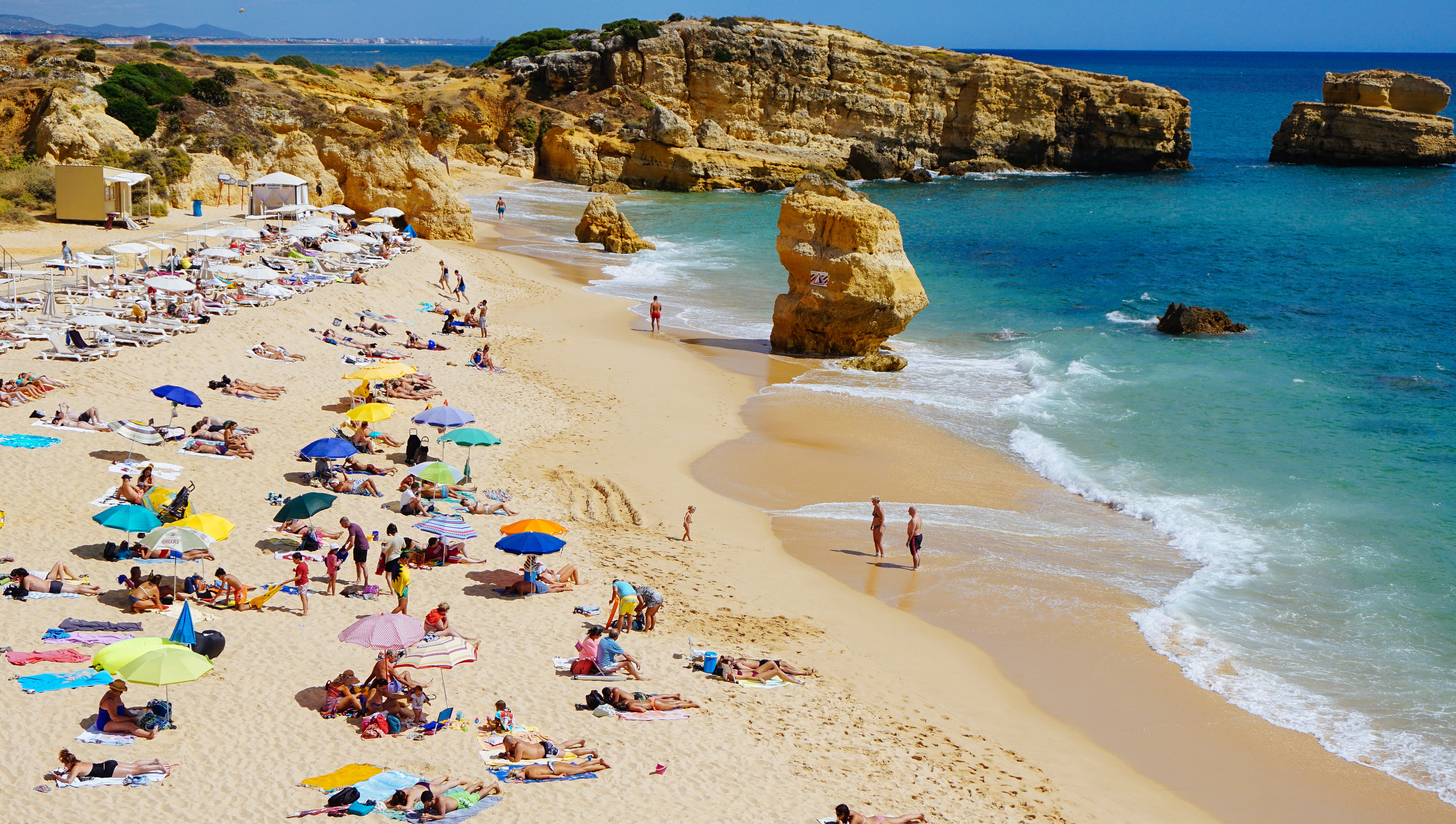 Back
The Best Beaches to Visit in Portugal for a Sun-Kissed July
As the summer sun shines brightly and temperatures soar, there's no better way to embrace the season than by heading to the stunning beaches of Portugal. With its golden sands, crystal-clear waters, and breathtaking coastal landscapes, Portugal offers a plethora of beach destinations that are perfect for July. Join us as we explore some of the best beaches to visit in Portugal for an unforgettable summer getaway.
Praia da Rocha, Algarve
Situated in the vibrant region of Algarve, Praia da Rocha is a beach lover's paradise. Its expansive golden sands, framed by dramatic cliffs, create a stunning backdrop for sunbathing and relaxation. July brings warm waters and ideal conditions for swimming, while the beach's buzzing atmosphere offers beach bars, restaurants, and a vibrant nightlife scene. Don't miss the opportunity to explore the nearby caves and rock formations by taking a boat tour.
Praia de Carcavelos, Cascais
For those studying or residing near Lisbon, Praia de Carcavelos is the go-to beach for a summer escape. Located in Cascais, just a short distance from the city centre, this expansive beach offers excellent waves for surfing and bodyboarding, attracting water sports enthusiasts from around the world. With its lively atmosphere, beachside cafés, and surf schools, Carcavelos is the perfect place to soak up the sun, catch some waves, and enjoy a refreshing drink at sunset.
Praia da Marinha, Algarve
Tucked away on the southern coast of Portugal, Praia da Marinha is a hidden gem renowned for its breathtaking beauty. This secluded beach boasts crystal-clear turquoise waters, dramatic limestone cliffs, and pristine golden sands. July is an ideal time to visit, as the weather is warm and the sea is perfect for swimming and snorkelling.
Praia de Miramar, Porto
Nestled along the northern coast of Portugal, near the city of Porto, lies the captivating Praia de Miramar. This charming beach is known for its iconic historical landmark, the Miramar Chapel, which overlooks the golden sands and crashing waves. With its laid-back atmosphere and stunning natural surroundings, it's an ideal spot to unwind and enjoy a peaceful day by the sea. Take a leisurely stroll along the wooden boardwalk, breathe in the fresh sea air, and marvel at the enchanting views that this beach has to offer.
Praia de Benagil, Algarve
Venture into the captivating world of natural beauty at Praia de Benagil. Located in the Algarve region, this beach is renowned for its iconic Benagil Sea Cave, a mesmerizing limestone cave with a natural opening in the roof that allows sunlight to stream in, creating a magical atmosphere. Take a boat tour to explore the cave or simply relax on the sandy beach and soak up the tranquillity. July offers optimal weather conditions for boat trips, swimming, and snorkelling, allowing you to fully immerse yourself in this awe-inspiring coastal wonder.
Portugal's magnificent coastline offers a diverse range of beach destinations that are perfect for a sun-soaked July getaway. Whether you prefer the lively beach towns of Algarve, the captivating beauty of Cascais, or the serene charm of Porto, Portugal has something to offer every beach.
If you want to know more about us and our fantastic student residence, we invite you to follow us on Instagram so that you are always updated with the latest promotions and news of Xior.
Latest
---