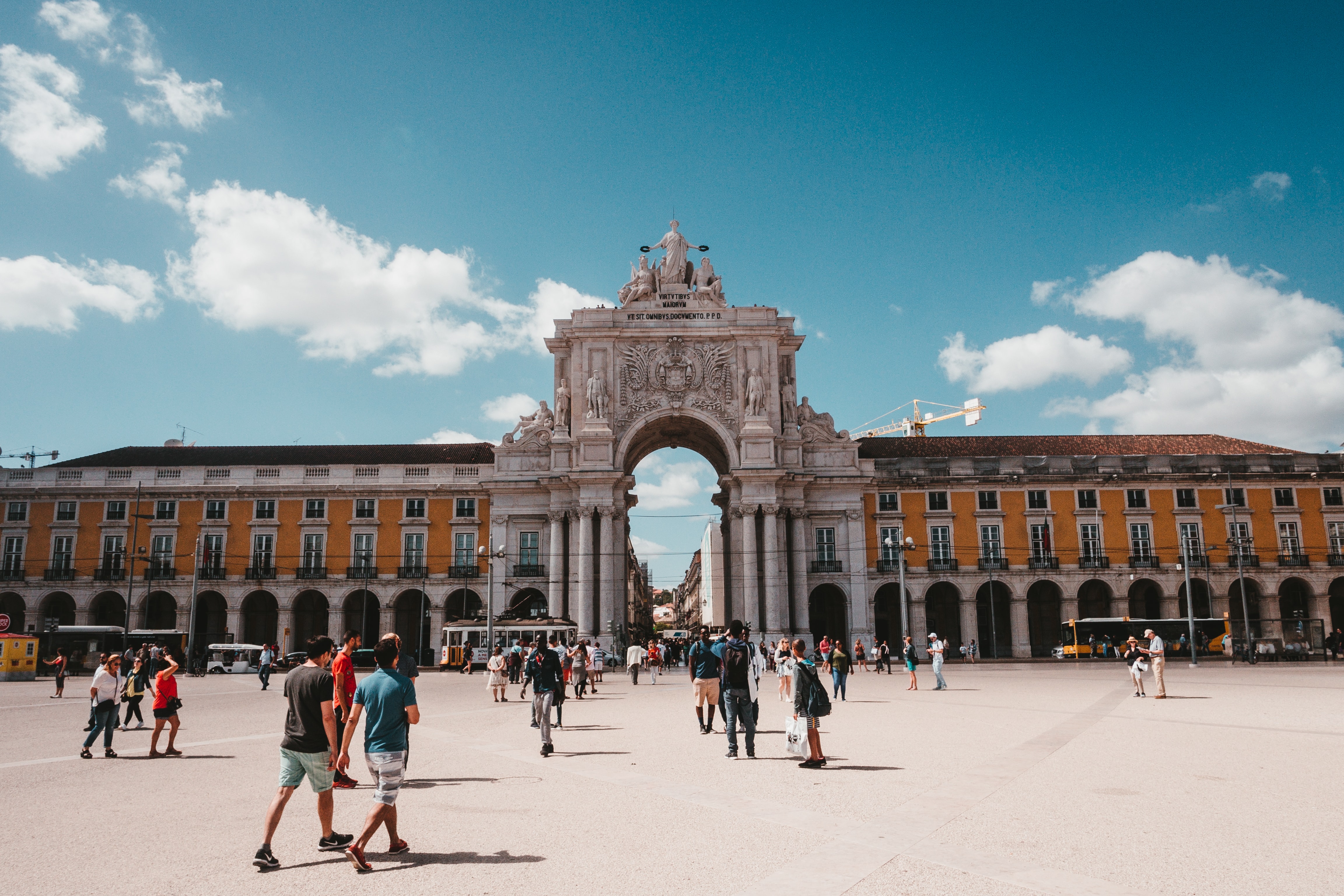 Back
World Traveller Awards - Portugal
Last October 1st, took place in Spain the twenty-ninth edition of the World Traveler Awards. In this article we will present the winners of some categories that may be interesting for a newcomer to Portugal or to one of Xior's residences in Portugal.
Starting with the global panorama, Portugal, more specifically the island of Azores, was considered the main adventure tourism destination in Europe for the third consecutive year, beating Madeira Island and Mallorca, Spain. The famous Passadiços do Paiva were considered the main adventure tourist attraction in Europe, for the fifth time in a row. While the Dark Sky Alqueva project renews the Responsible Tourism distinction. For those who have just arrived in Portugal or at Xior, and want to know this beautiful country, we recommend that you get to know these magnificent attractions.
If you want to relax and enjoy the beach, then Portugal is the perfect country for you. In addition to the perfect weather in the summer, and a not so cold winter, Portugal was distinguished by having the main beach destination in Europe, more specifically at Algarve. Beating for example Cannes, France or Marbella, Spain. To get a sense of how Algarve is the main beach destination, Portugal has been winning this award since 2015, losing only in 2018 to Peloponnese, Greece.
Speaking of one of the cities hosted by Xior, Lisbon, won four awards: Best City Break Destination, Best Metropolitan Coastal Destination, Best Cruise Destination and Best Cruise Port. This was distinguished for being the main holiday destination in the city of Europe, a category that has been very popular in recent years. Another highlight was Porto winning the award for Best City Destination.
A word about the tourism of Portugal, which was once again elected Best Tourism Entity, by TAP, Best Airline for Africa and Best Airline for South America and an award for a company called Amazing Evolution, for Best Boutique Hotel Operator and Best Hotel Management Company, reinforcing the leadership position of this Portuguese company, responsible for managing more than a dozen hotels in the country.
Still in the hotel sector, 14 more awards were added for units in Portugal: Pestana Porto Santo (Best All-Inclusive Resort), Pestana Alvor Praia (Best Beach Hotel), 1908 Lisboa Hotel (Best Design Hotel), Vila Baleira Resort (Best Insular Resort), Vila Galé Collection Braga (Best Monumental Hotel), Pine Cliffs (Best Leisure Resort), Pestana CR7 Lisboa (Best Lifestyle Hotel), Conrad Algarve (Best Lifestyle Resort), Valverde Hotel (Best Hotel Luxury Boutique), Domes Lake Algarve (Best New Resort), Cascade Wellness Resort (Best Sports Resort), Dunas Douradas Beach Club (Best Villa Resort), L'AND Vineyards (Best Hotel in Wine Region) and Monte Santo Resort (Best Romantic Resort).
The complete list of winners of this European edition of the World Travel Awards, including those awarded at national level, is available at Europe Winners 2022 – World Travel Awards.
List of prizes that Portugal won at European level:
Best Destination – Portugal
Best City Destination – Porto
Best Beach Destination – Algarve
Best Adventure Tourism Destination in Europe – Azores
Best City Break Destination – Lisbon
Best Metropolitan Coastal Destination – Lisbon
Best Cruise Destination – Lisbon
Best Cruise Port – Lisbon
Best Tourist Attraction – Paiva Walkways
Best Adventure Tourism Attraction – Passadiços do Paiva
Responsible Tourism – Dark Sky Alqueva
Best Tourism Entity – Turismo de Portugal
Best Airline to Africa – TAP
Best Airline for South America – TAP
Best Boutique Hotel Operator – Amazing Evolution
Best Hotel Management Company – Amazing Evolution
Best All-Inclusive Resort - Pestana Porto Santo
Best Beach Hotel - Pestana Alvor Praia
Best Design Hotel - 1908 Lisbon Hotel
Best Island Resort - Vila Baleira Resort
Best Monumental Hotel - Vila Galé Collection Braga
Best Leisure Resort - Pine Cliffs
Best Lifestyle Hotel - Pestana CR7 Lisbon
Best Lifestyle Resort - Conrad Algarve
Best Luxury Boutique Hotel - Valverde Hotel
Best New Resort - Domes Lake Algarve
Best Sports Resort - Cascade Wellness Resort
Best Villa Resort - Dunas Douradas Beach Club
Best Hotel in Wine Country - L'AND Vinenyards
Best Romantic Resort - Monte Santo Resort
Latest
---