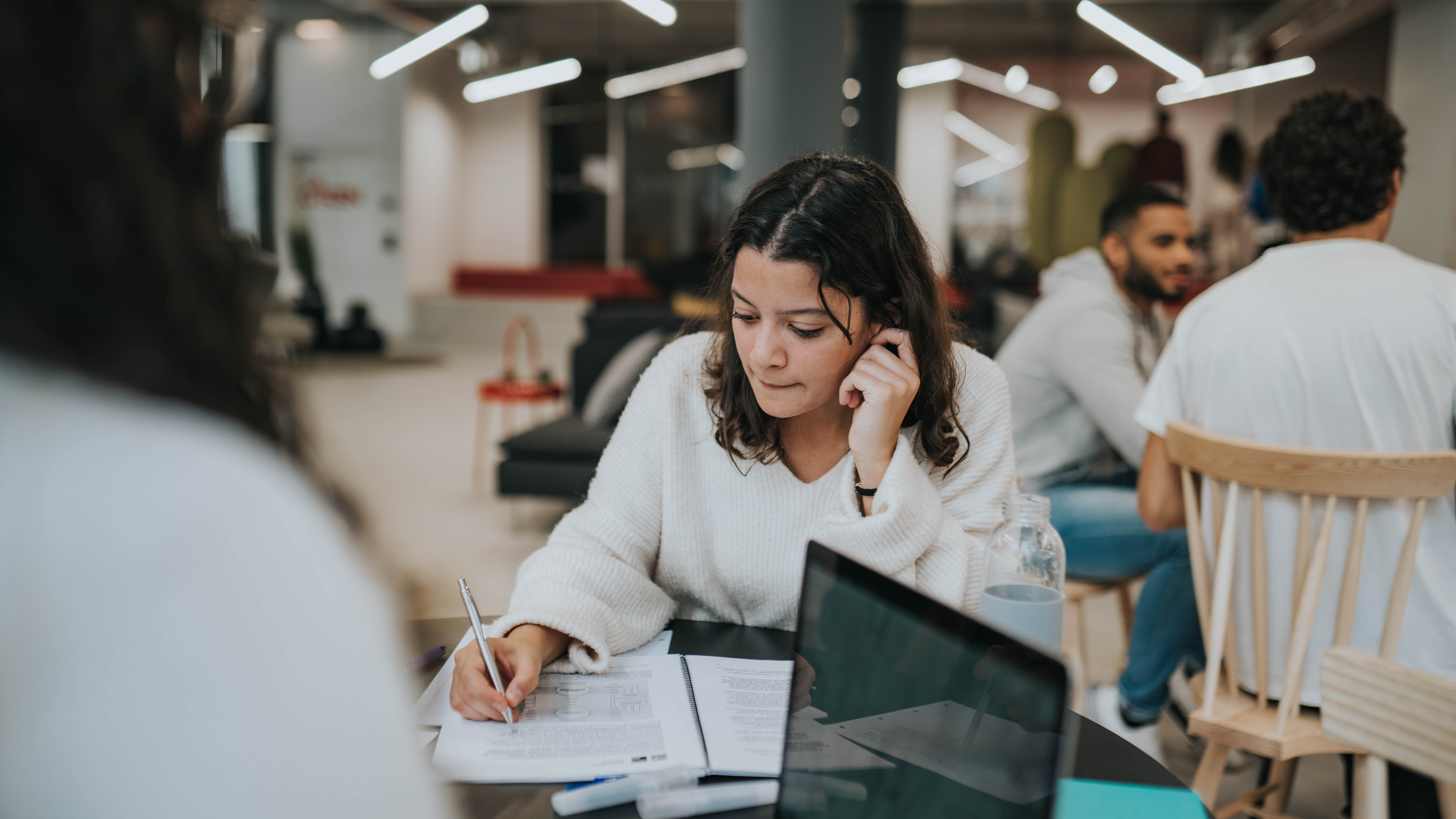 Back
How to prepare for exams season
The most dreaded time for any college student is coming: exams! But this phase doesn't have to be a headache, so U.hub Xior will give you some tips to overcome this phase with great success!
If you started college this year, it can be scary to have so many exams in such a short time, but if you follow all the points and advice we leave you, we guarantee that it will be very easy for you to complete the semester.
1. Take time to organize your studies
Not missing classes is essential so that you don't get lost in the organization of your studies. With lots of courses for a short time, it's easy to get lost in so much knowledge.
Our tip is that every week you make, by discipline, a summary of what you have learned; this way, when it comes time for the exams, you have enough notes to dedicate yourself to your studies and be able to make the most of what you've learned.
2. Don't bring distractions to your study time
Nowadays we have lots of distractions at our disposal: mobile phones, tablets, television, social networks… Therefore, you must turn off your mobile phone notifications, and other devices, so that, in the time you dedicate to the study, you are 100% focused on the subject. that you have to study.
We advise you to set an alarm: 1:30H of study followed, and a break of 30H minutes to relax and be able to give in to all the distractions.
3. Choose a quiet and comfortable place
Being comfortable in your place of study is the best way to focus as much as possible on what you are learning. The same is true if you choose a quiet place. This combination is the most conducive to an effective study. And even if you don't study for many hours, these will be 100% effective because all your concentration is there.
4. Set a timetable and stick to it
When we have many subjects to study, and several exams in a short time, it is essential that you organize a timetable dedicated to each one of them and that you comply with it. If you change the type of subject you are studying several times, it helps to not get bored during your study, and not to lose your focus.
We suggest that you choose 2 curricular units to study per day, and divide, for example, the morning for one and the afternoon for the other. That way, you're guaranteed to enjoy your day, and still have time after dinner to relax for the next day of study!
5. Don't procrastinate!
Procrastination is a very common thing in the university environment, but we advise you not to practice it! The organization and anticipation of the study are essential so that you don't feel so stressed and overloaded with so much material to catch up on in the short time that the exams take place.
You should always keep in mind the popular Portuguese saying that says "don't put off for tomorrow what you can do today"!
6. Brainstorm with your friends about the subject that will come out of the exams
Reviewing all the classes we've had and everything that was taught can be a long and tiring process, so if you do it with friends who are studying the same as you, it can even be fun! Discuss with your colleagues what was taught, clear doubts, and ask questions. Talking about the material given is an excellent way to internalize it!
7. Use the study room of your U.hub Xior residence!
Our study rooms are perfect for this stage of university life: calm and comfortable, they are the ideal place to concentrate and dedicate 100% to your studies at this most important stage! You can also get together with your friends, in the more private study rooms, and discuss issues together.
With these 7 tips, we guarantee that you can pass the exams with maximum success, and finish the semester with good grades. Check out some of our study rooms from our social networks!
Latest
---