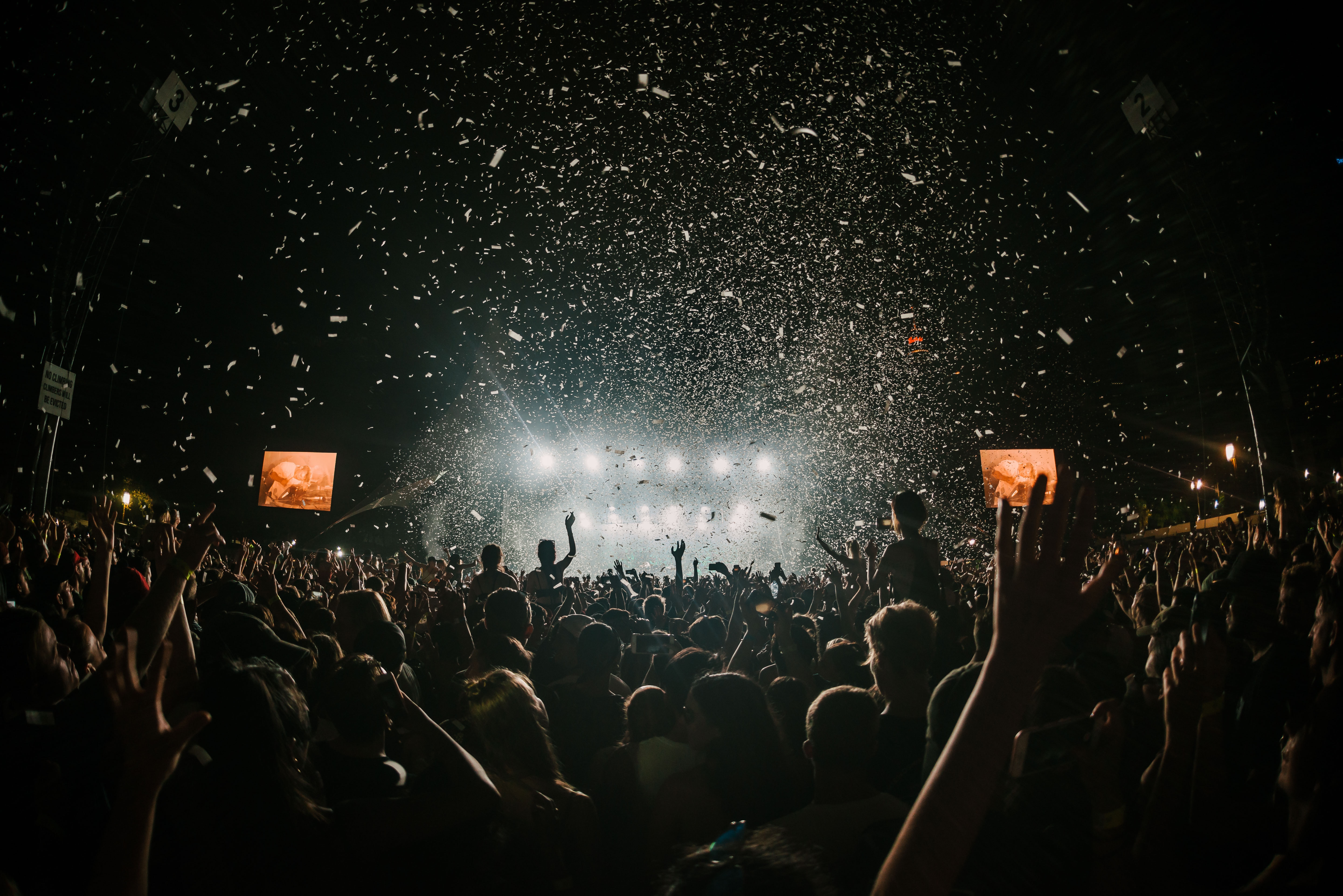 Back
Exploring the Vibrant Events in Portugal: A Guide to August 2023
As the summer heat reaches its peak, Portugal comes alive with a colourful array of events and festivities in August 2023. From music and dance festivals to traditional celebrations and cultural showcases, this month offers an abundance of experiences that will enchant the students in Portugal. Let's embark on a journey through Portugal's vibrant event calendar and discover the exciting happenings awaiting us this August!
North Region:
Vodafone Paredes de Coura
Paredes de Coura, August 16th/19th
With over 20 years of history, the Vodafone Paredes de Coura festival is one of the oldest summer festivals and continues to provide music lovers with a unique experience in an idyllic setting. Year after year, the natural amphitheatre of Praia Fluvial do Taboão invites you to discover both nature and its authentic beauty, as well as the most promising national and international bands.
Moullinex
Plan B, August 19th
It's not dance music. It's just music. Despite his intense activity in that world, Moullinex, the alter-ego of Luis Clara Gomes, wants to be, and is, much more than a mere dance machine. It's not that he's not good at getting people shaking, it's just that he moves equally well between various genres and environments, be they the dance floor, the sofa or the street. This time he's back at Plan B to spread all his magic on the dance floor.
South Region:
Xamã
LAV - Lisboa ao Vivo, August 6th
Xamã one of the biggest Brazilian rappers on Spotify, with more than 55 million plays and more than 10 million monthly listeners on his profile on the platform, arrives in Lisbon for a great concert! Scheduled for 6 August at the LAV concert hall, the show promises to be unmissable.
Meo Sudoeste
Zambujeira do Mar, August 9th/13th
MEO Sudoeste is back in 2023 for its 25th edition! From 9 to 13 August, with the opening of the campsite scheduled for the 5th, this will be a week to celebrate 25 editions full of history and stories that have marked the youth of generations since the first edition in 199, friends, beach, camping, an atmosphere that is not forgotten to the sound of the perfect soundtrack with the best music of each moment.
Sol da Caparica
Costa da Caparica, August 17th/20th
Sol da Caparica returns to the Costa da Caparica Urban Park from 17 to 20 August for its 8th edition. Four days of sun, beach, good music and lots of entertainment for audiences of all age groups. A renewed edition prepared to provide the public with the best experience at the largest festival dedicated to Portuguese-speaking music.
Meo Kalorama
Parque da Bela Vista, August 31st/2nd
MEO Kalorama 2023 is the consecration of the festival that gave new musical airs to Lisbon with an elegant, solid and varied proposal for the music-loving public. It will be held once again at Parque de Bela Vista on 31 August, 1 and 2 September. This year, Arcade Fire, Florence + The Machine, The Blaze, Foals, Metronomy, Amyl And The Sniffers, Capitão Fausto, Dino D'Santiago and Rita Vian are confirmed.
If you want to know more about us and our fantastic student residence, we invite you to follow us on Instagram so that you are always updated with the latest promotions and news of Xior.
Latest
---