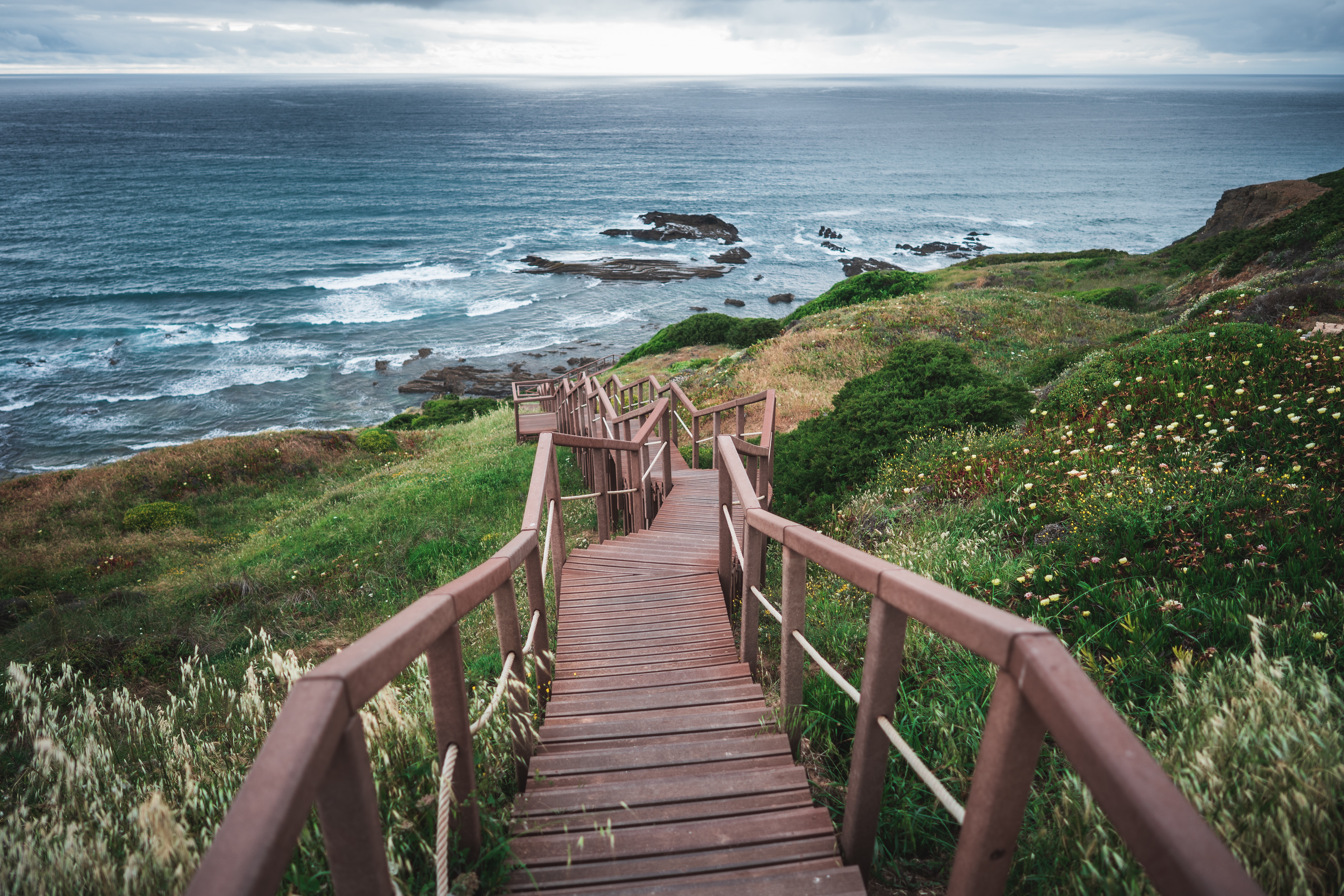 Back
Budget-Friendly Exploration: Discovering Portugal's Hidden Gems on a Student Budget
Embarking on an adventure to explore a new country is an exciting prospect, especially for students seeking to broaden their horizons while keeping their wallets in check. Portugal, with its rich history, vibrant culture, and stunning landscapes, offers an abundance of budget-friendly opportunities for students to immerse themselves in its beauty without breaking the bank.
Lisbon's Historic Charm
Start your budget-friendly journey in the heart of Portugal's capital city, Lisbon. Explore the neighbourhoods of Alfama, Mouraria, and Bairro Alto, where winding streets and charming alleyways reveal historic sites, traditional eateries, and local markets. Take advantage of discounted student passes for public transportation and hop on Tram 28, which winds its way through the city, providing a scenic tour of Lisbon's iconic landmarks.
Sintra's Enchanting Landscapes
A short trip from Lisbon, the enchanting town of Sintra transports visitors into a fairy-tale realm with its captivating palaces and lush landscapes. While entrance fees may apply to some attractions, you can still enjoy the town's natural beauty without breaking the bank. Take a hike in the mystical Sintra-Cascais Natural Park, which offers stunning views and hidden trails. Visit the free-access gardens of Quinta da Regaleira, or indulge in a picnic in the romantic surroundings of the Parque da Pena.
Porto's Riverside Delights
Next, venture north to the captivating city of Porto, known for its world-famous port wine and charming riverside setting. Explore the UNESCO-listed historic centre, Ribeira, with its narrow cobblestone streets and colourful buildings. Take a leisurely stroll along the Douro River and cross the iconic Dom Luís I Bridge for stunning views of the city. To satisfy your taste buds, opt for the budget-friendly "francesinha," a traditional Portuguese sandwich. Don't miss the opportunity to visit Livraria Lello, one of the world's most beautiful bookstores.
Coimbra's Student Vibe
Located between Lisbon and Porto, the charming city of Coimbra is home to one of the oldest universities in Europe. Immerse yourself in the city's student culture by exploring the historic campus and its breathtaking Joanina Library (admission fee applies). Enjoy a budget-friendly picnic at Jardim Botânico, a beautiful botanical garden, or stroll along the Arco de Almedina, an ancient gate that leads to the city's medieval quarter.
Algarve's Coastal Retreats
No visit to Portugal is complete without experiencing the stunning beaches of the Algarve region. While some of the more popular beaches can be crowded and expensive, there are hidden gems that offer a budget-friendly alternative. Explore the secluded coves and dramatic cliffs of Praia da Marinha, Praia da Falésia, or Praia da Ilha de Tavira. Pack a picnic, bring a towel, and spend the day enjoying the sun and sea without the need for expensive beach clubs.
Exploring Portugal on a student budget is an enriching experience that allows you to discover the country's hidden gems while keeping your finances in check. From Lisbon's historic charm to Porto's riverside delights, Coimbra's student vibe, Algarve's coastal retreats, and Sintra's enchanting landscapes, Portugal offers countless budget-friendly opportunities for students to create lifelong memories. Happy travels!
If you want to know more about us and our fantastic student residence, we invite you to follow us on Instagram so that you are always updated with the latest promotions and news of Xior.
Latest
---