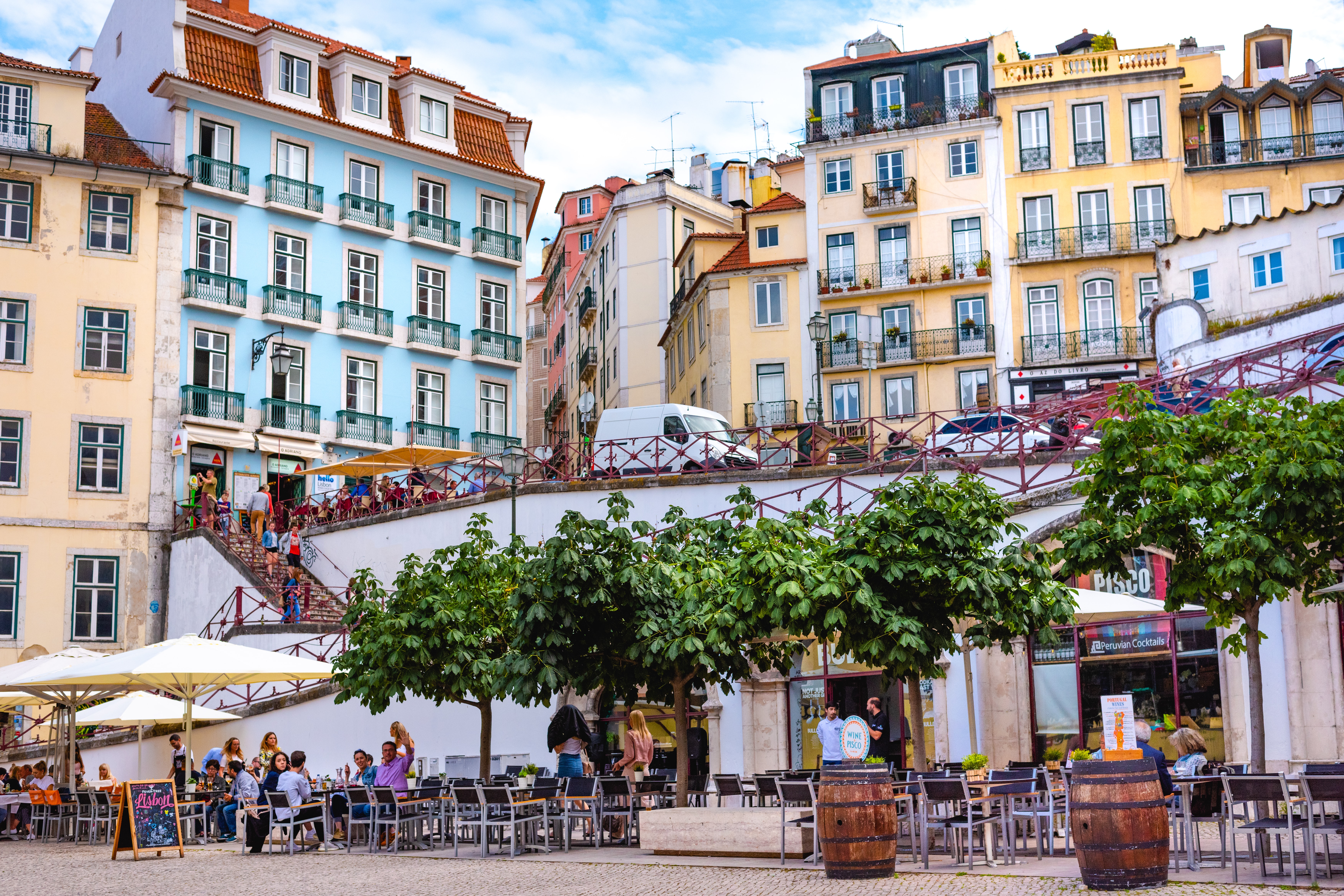 Back
Portugal food guide: the best budget restaurants in Lisbon
Portugal is THE place to be if you like to eat well without feeling guilty for spending all your savings. And even in the capital, Lisbon, you can have incredible meals for affordable prices. And by affordable we mean under 12€.
Knowing what are the best cheap eats in Lisbon is a huge advantage for Erasmus students who want to stay on a budget. Eating out all the time can get pricey, so it's good to have a few options under the sleeve for when your taste buds are craving something different.
Fortunately, Lisbon is home to a rich culinary scene that pleases all tastes. So when doing your Erasmus in Lisbon, expect to try a bit of everything: from authentic Portuguese dishes to South-American pastries and Italian gelatos.
We bet you don't wanna miss out on all of that eating during your Erasmus, right? For that reason, we selected 8 great restaurants where you can have affordable meals for under 12 € in Lisbon. You'll be well-fed and happily surprised!
1. O Melhor Croissant Da Minha Rua, for a high-carb breakfast
Don't get scared by its long name, this place is a must. With stores all over Lisbon, "O Melhor Croissant Da Minha Rua" (in English: The Best Croissant Of My Street) is specialized in croissants that taste like small pieces of heaven.
Just so you know, the Portuguese croissants are a bit different from the French ones. They're also fluffy and have that same delicious crust on top, but they are slightly sweeter.
You can either order the plain croissants or the ones that are filled with different savory and sweet ingredients, like ham and cheese, salmon, Nutella, and jam. Just order a latte and you're ready to start your day!
Our recommendation: the ham and cheese (1,85€) and/or the Nutella croissant (1,80€) with a latte (1,10€)
Location: Avenida da Igreja, 15D, Alvalade (there are multiple stores in Lisbon, but this one is closer to the Xior residences in Alvalade and to the University of Lisbon Campus)
2. Tasca Zé dos Cornos, for an authentic Portuguese lunch
If you're looking for cheap restaurants in Alfama, you must go to Tasca Zé dos Cornos. This restaurant is super simple and informal, so don't go expecting anything fancy. It's also tiny, so it's common for people to share the tables. But we promise you it's worth it.
Tasca Zé dos Cornos is perfect for a genuine Portuguese culinary experience, and on their menu, there are dishes such as lamb chops, sardines, and codfish. But the restaurant's bestseller is the pork spare ribs with rice and beans, which range from 8,50€ (half portion) to 10,50€ (full portion). Perfect to be paired with their homemade red wine!
Location: Beco dos Surradores 5, Alfama
3. Jardim das Cerejas, for a healthy vegetarian meal
Jardim das Cerejas is one of the best vegetarian restaurants in Lisbon. They have an all-you-can-eat lunch and dinner buffet with warm dishes that change every day, aside from brown and basmati rice, couscous, soups, healthy pizzas, salads, and more.
Jardim das Cerejas has two locations in Lisbon, and the prices change depending on the one you choose. At the restaurant located in Baixa Chiado, you'll pay 8,50€ for lunch and 10,50€ for dinner. At the one located in Picoas, lunch is 7,50€ and dinner is 9,50€.
Location: Calçada do Sacramento 36, Baixa Chiado, and R. Andrade Corvo 7B, Picoas
4. Nannarella, for the creamiest gelato in Lisbon
Ok, so you might have heard of Amorino and Santini, which are the most famous ice cream shops in Lisbon. But as much as they're both delicious, we think that Nannarella should be on top of your list.
Located in Lapa, this tiny ice cream shop is easy to spot, as it always has a huge line of people waiting outside. And we don't blame them! Nannarella's Italian gelatos are super creamy, as they're made with top ingredients, and with no addition of coloring or preservatives.
The only downside of going to Nannarella in Lisbon is trying to choose the flavor. They're all delicious after all! If you wanna play safe, go for the traditional ones, like vanilla, salted caramel, pistachio, and Belgian chocolate. But if you're in the mood for something different, try the Oreo or the strawberry cheesecake gelato. For a bit of freshness in the summer, you can pick one of their bestsellers: the strawberry sorbet.
Medium ice cream in Nannarella costs around 3,60 €, and you can top it with their artisanal whipped cream for free!
5. Empanaderia El Pibe, for Argentinian empanadas and mojito
Empanaderia El Pibe is a great place to have an affordable dinner with friends in Lisbon. Even though the restaurant specializes in a range of South-American dishes, we advise you to order the empanadas, which are the highlights of the menu. For those who don't know, empanadas are baked Argentinian pastries that come with different fillings, such as cheese and onion, ham and cheese, and beef.
Empanaderia El Pibe not only serves the typical empanada flavors but also more innovative ones, which they creatively named after famous South-American people. The "Che Guevara" empanada has mushrooms, leak, and farinheira (a Portuguese smoked sausage). The "Pope Francisco" is filled with cherry tomatoes, pesto, and mozzarella. And The "Pablo Escobar" has chorizo and mozzarella.
The empanadas in El Pibe cost around 1,60€ to 2€, and they can be paired with a big jar of berries mojito. Salud!
Location: Tv. Santa Marta 4, Santo Antônio
6. Cervejaria Boa Esperança, for an afternoon snack
Staying close to the Cervejaria Boa Esperança is one of the many advantages of living in the U.hub residence in Benfica. The must-try in this restaurant is the prego, a typical Portuguese sandwich filled with thin slices of beef seasoned with garlic. Their prego is considered one of the best in Lisbon, and it costs 3€. Order a glass of beer (1€) and there you go: a perfect after-class snack!
Location: Av. Gomes Pereira 3, Benfica
7. Frankie Hot Dogs, for a hot dog with a twist
At Frankie Hot Dogs, the sky's the limit. This gourmet fast-food chain has all of the hot-dog toppings you can think of: from bacon and onion rings to chili and melted cheese.
With several locations around Lisbon, Frankie Hot Dog is one of Erasmus students' favorite spots because it has a special student menu. If you show them your student card, you order get a combo that comes with a hot dog ( the Crispy Chicken or the Caesar), a soda, and french fries. All for 5€.
Location: R. Dr. João Soares 8b, Campo Grande (close to the University of Lisbon)
8. Fauna e Flora, for an Instagrammable Sunday brunch
Is there a better way of starting your day than by having brunch with friends? Probably not! And Fauna e Flora is one of the best brunch spots in Lisbon. All of the dishes are made with fresh seasonal ingredients, so there will be many healthy options to give you plenty of energy in the morning. The granola and smoothie bowls are around 6 €, and the toasts with different toppings (avocado, eggs, brie, etc) cost around 8€. In the mood for some pancakes? Well, there's one named Guilty, which is topped with peanut butter, banana, roasted peanuts, and chocolate topping. Of one thing we're sure: you won't feel guilty after eating it!
Location: Rua da Esperança 33, Santos
Latest
---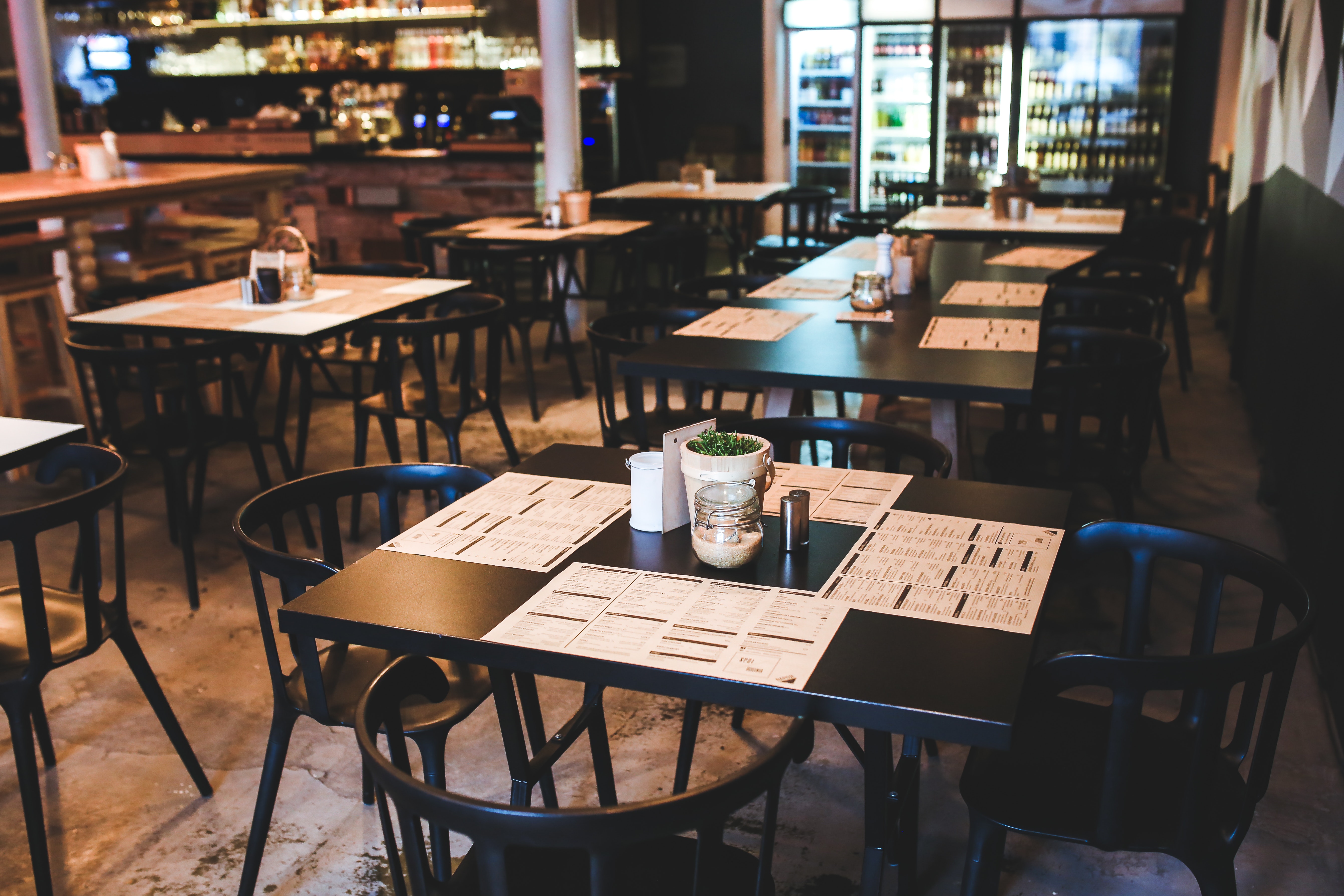 Knowing what are the best cheap eats in Lisbon is a huge advantage for Erasmus students who want to stay on a budget. Eating out all the …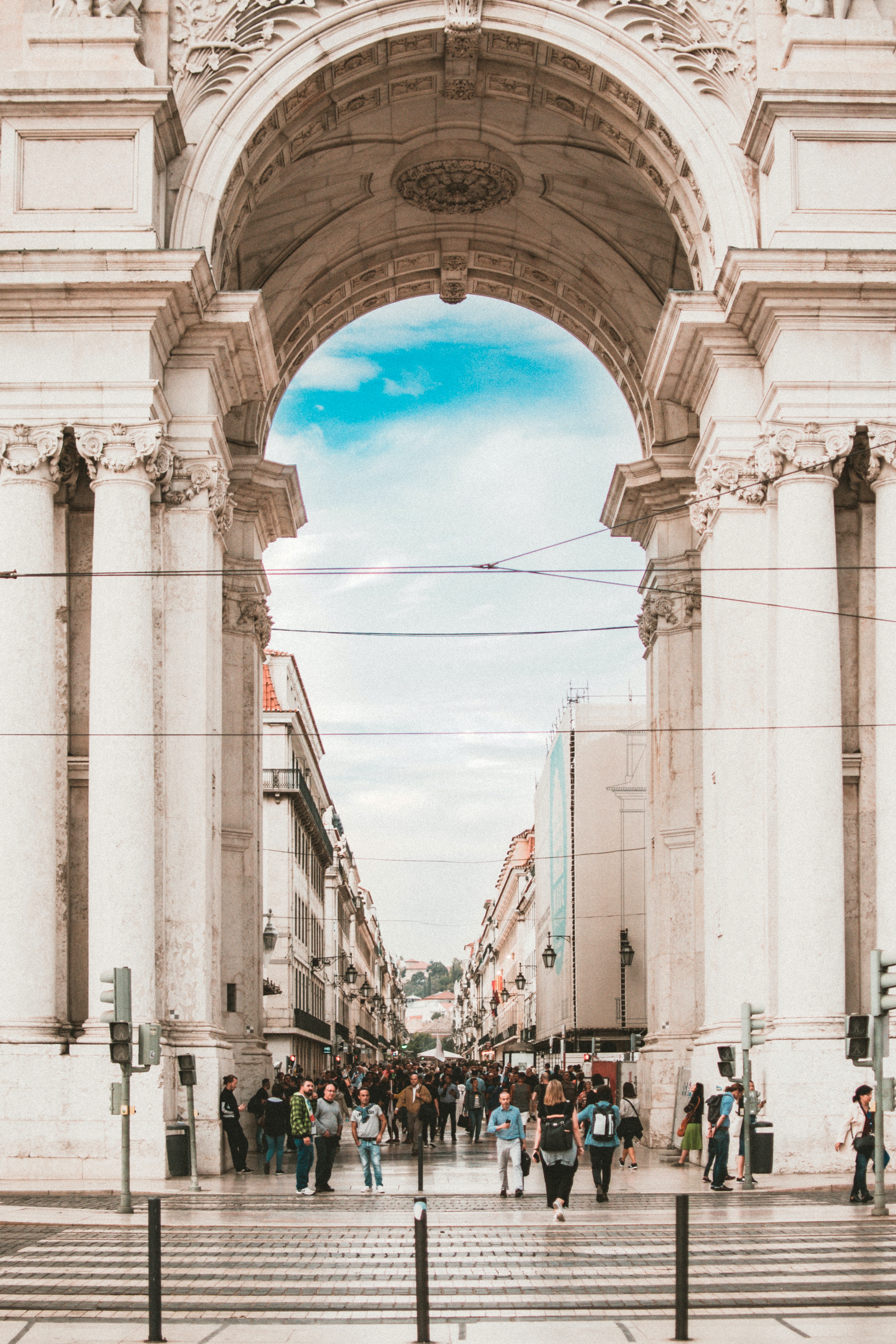 When looking for the best areas to rent accommodation in Lisbon, it's normal to get indecisive. After all, each Lisbon area has a distinct …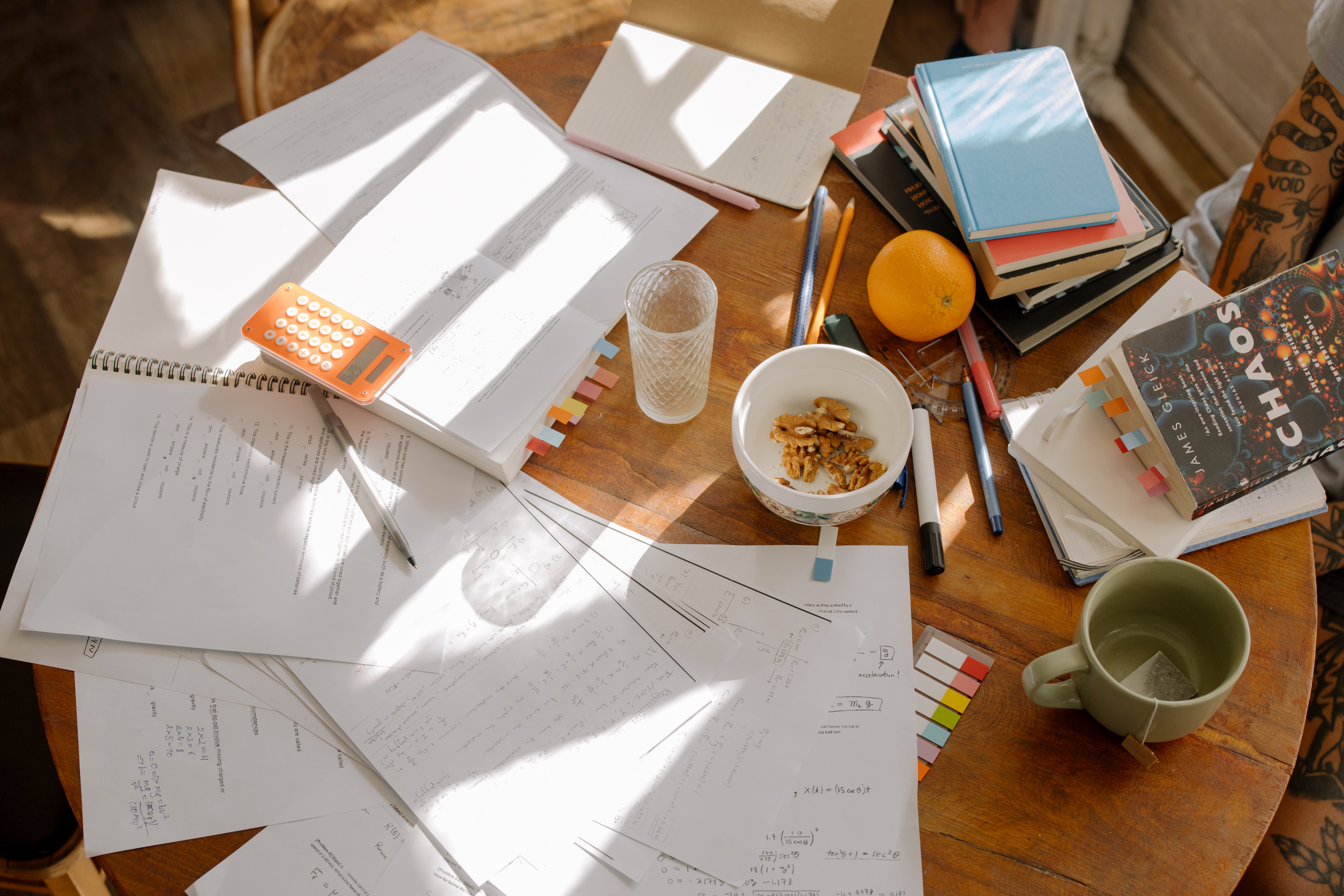 In this post, we'll break down the essential information you need to know before going on an Erasmus in Lisbon. It will help you plan and …