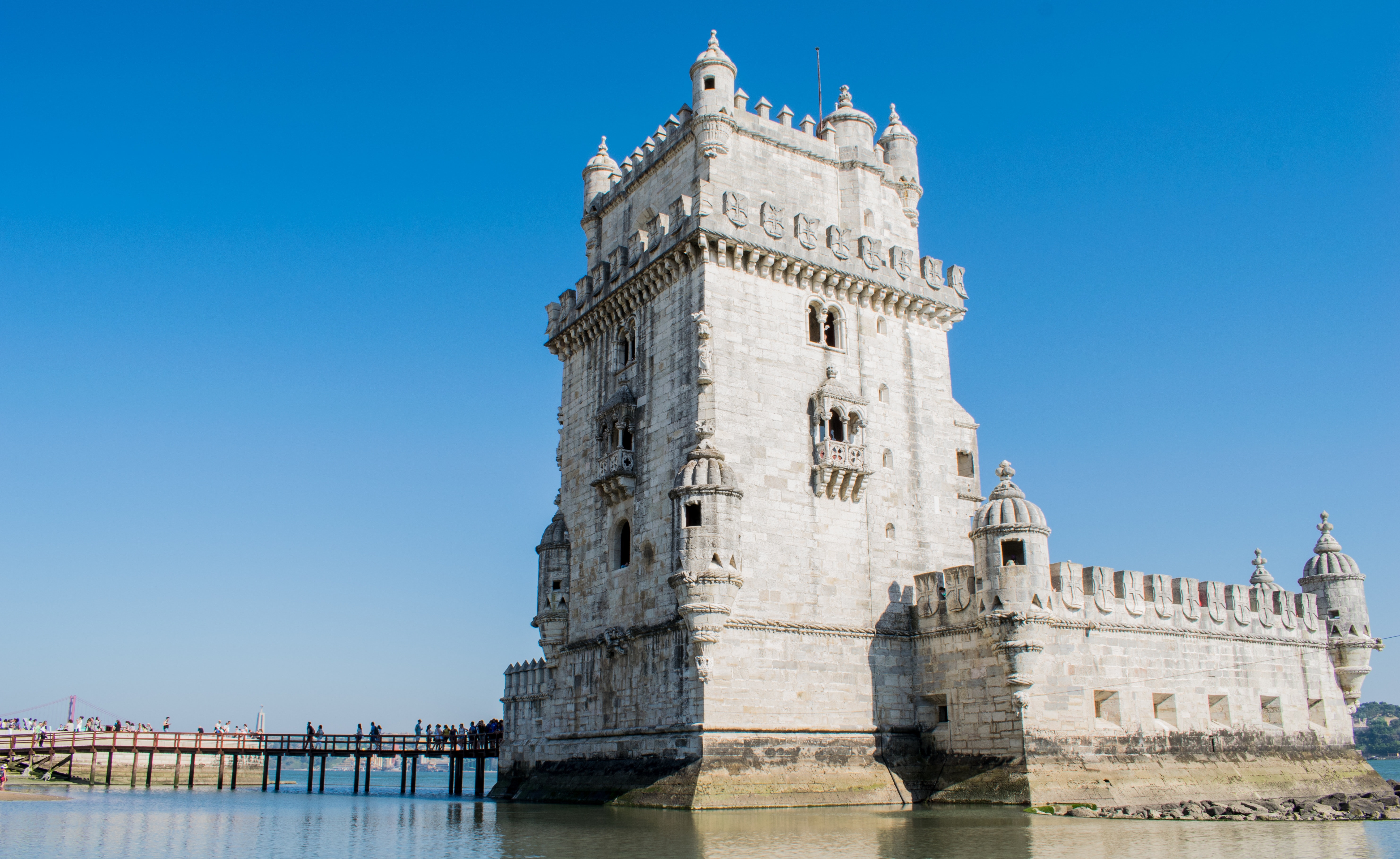 Back
Where to find free places to go in Lisbon
Saving money while studying abroad is always a good idea. And in Lisbon, there is plenty to see and do without you having to break the bank.
We already told you about the best cheap restaurants in Lisbon in this post. Now, we've picked 10 amazing things for you to do in Lisbon for free. Spoiler: there are "miradouros" with jaw-dropping views, contemporary art museums and lush gardens. Have a look and add your favourites to your itinerary!
1. Explore Lisbon with a free walking tour:
Lisbon is one of the oldest cities in the world, with a fascinating history that goes back to the Roman era. And a great way to uncover Lisbon's past is by taking a free walking tour around the city. Walking tours will not only take you on a journey through time but also see Lisbon's secret spots that only locals know about.
One of the most famous free walking tours in Lisbon is the Chill-Out Walking Tour. All of the guides are born and raised in Lisbon, and they can be easily spotted, as they're always wearing a Yellow and Silver bag with a tram on it. The "Original Lisbon Free Tour", by Chill-Out, starts at Praça Luís de Camões, in Chiado, and takes the participants to explore a less touristic and more realistic side of Lisbon. The great thing is that this tour allows you to see Lisbon through the guide's perspective, and that's why each guide has its unique route. But, in general, they all cover the areas of Bairro Alto, Chiado, Baixa, Alfama and Graça. The Chill-Out tours are available in Portuguese, English and Spanish.
With the pandemic, free walking tours in Lisbon are taking measures to ensure the safety of the participants. Many of them only allow a limited number of people and ask for a reservation.
Friendly reminder: even though the tours are free, it's nice to tip the guide if you enjoyed the experience. Wondering how much to tip for a free walking tour in Lisbon? Well, it varies, but it usually goes from 5€ to 20€.
2. Get your culture fix at Lisbon's museums:
Many don't know this, but some museums in Lisbon have a free entrance on Saturdays or Sundays. So get ready for a very artsy weekend!
The Coleção Berardo Museum, for instance, is free every Saturday. A must-go for the modern-art lovers in Lisbon, the museum holds more than 1000 works by artists like Picasso, Salvador Dalí, Andy Warhol, Francis Bacon, Piet Mondrian and Mark Rothko.
But if you want to spend hours delving into Greco-Roman, Egyptian, Persian, Armenian and Mesopotamian works of art, head over to the Gulbenkian Museum. Free every Sunday from 2 pm, the museum is home to the private collection of a former oil-magnate and philanthropist named Calouste Gulbenkian. Amazing!
3. Visit a UNESCO's World Heritage Site in Lisbon:
Located right next to the Coleção Berardo Museum, on the North bank of the Tagus River, the Belém Tower is the ultimate symbol of Europe's Age of Discoveries. Considered one of the jewels of Portuguese history, the Belém Tower was built in the 19th-century and it was used as a fortification to improve the coastal defences.
The Belém Tower has a typical Manueline architectural-style, sumptuous and ornamented, with a beige limestone façade. Inside, the tower has 5 floors: the Governor's Room, the Kings' Room, the Audience Room the Chapel, with its typical 16th-century vaults, and the terrace.
For residents in Portugal, the entrance to the Belém Tower is free on Sundays and holidays until 2 pm.
4. Uncover Lisbon's lush gardens at "Jardins Abertos":
Jardins Abertos (en: Open Gardens) is an annual festival that happens seasonally in two consecutive weekends during the spring and autumn in Lisbon. The event opens the gates to some of the most beautiful and never-seen public and private gardens in Lisbon, such as the garden of the São Bento Palace, the seat of Portugal's parliament. The Jardins Abertos festival in Lisbon is free, and visitors can either take self-guided or guided visits.
5. Go thriftshopping in Feira da Ladra:
Held every Tuesday and Saturday in Campo de Santa Clara, behind the São Vicente de Fora Monastery, Feira da Ladra is Lisbon's most iconic flea market. The fair was originated in the 13th-century in Lisbon and moved from place to place before it settled on its current location.
Visiting Feira da Ladra in Lisbon is completely free unless you want to buy some of their lovely antiques. It's a great place for taking Instagram pictures, and you can even stretch the tour with a visit to the Panteão Nacional.
6. Panteão Nacional (Church of Santa Engrácia) for a stunning view of the Tagus River:
The Church of Santa Engrácia is a former 17th-century church that was converted into the National Pantheon, where several Portuguese personalities, such as the fado singer Amália Rodrigues, are buried.
The visit to the National Pantheon in Lisbon is worth it for many reasons. The Pantheon itself is a unique sample of the baroque architecture in Portugal, with a majestic marble ornamented nave. Not to mention the terrace that offers a stunning view of the ancient Alfama and the Tagus River.
The entrance to the National Pantheon is free every Sunday until 2 pm for residents in the national territory.
7. Watch the sunrise at Miradouro Portas do Sol:
When it comes to viewpoints -the famous "miradouros", in Portuguese-, Lisbon does not disappoint. On the contrary: Lisbon collects more than 20 viewpoints, so sunset chasers will have plenty of options to choose from.
One of our favourite viewpoints in Lisbon is the Miradouro das Portas do Sol, located close to Miradouro de Santa Luzia. This viewpoint is a famous spot for sunrise watching, and it's a pit-stop for travellers who have just arrived in Lisbon at dawn.
So if you're an early bird, don't think twice: head over to Miradouro Portas do Sol for the most amazing sunrise of your life. From there, you'll have a memorable view of an orange and pink-hued sky, the Tagus River and the candy-coloured Alfama houses.
8. Estufa Fria, a botanical paradise for the plant lovers:
The Estufa Fria (en: Cold Green House), is a botanical garden home to over 300 plant species originated from different continents. Located by Edward VII Park, in Lisbon, Estufa Fria was built in the 20th-century and named that way because of its unique heating mechanism that uses wooden slats to regulate sunlight. In there, you'll find plants from Australia, China, Peru, Mexico, Brazil, Antilles, and Korea, including several species of Camellia.
Estufa Fria is free every Sunday and holidays until 2 pm.
9. Take a street-art tour of Bordalo's II works in Lisbon:
Lisbon is mostly known for its landscape brimming with medieval buildings, traditional colourful tiled houses and a gorgeous view of the Tagus River. But did you know that Lisbon also has a thriving street-art scene with plenty of murals painted by renowned designers, artists and illustrators?
One of the most acclaimed street-artists in Lisbon is Artur Bordalo, aka Bordalo II, the grandson of the famous Portuguese artist Rafael Bordalo Pinheiro. Bordalo II creatively calls himself an "artivist" and his works are made to raise awareness of issues like consumerism, excessive production of plastic and materialism. He even developed a series called "Big Trash Animals", which includes large-scale animal sculptures made of garbage.
There are many "Big Trash Animals" around Lisbon: Gecko and Fish, in Alcântara, the Big Racoon, in Belém, the Bee, in LX Factory Alcantara, and the White Dove, in the Campus of the Catholic University of Portugal, just to name a few.
10. Reading time in Lisbon's oldest bookstore:
Founded in 1732, the Bertrand Library was declared by the Guinness Book of World Records as the oldest operating bookstore in the world in 2016. Nowadays they're a branch with several stores around Lisbon, but you're looking for some culture and history, visit the original Bertrand Library store in Chiado.
The Bertrand Library, in Chiado, is located super close to the Baixa-Chiado metro station, and it used to be well-known among famous Portuguese writers like Fernando Pessoa and Eça de Queirós. Their first store, built-in 1732, was destroyed by the earthquake and reopened later on. Inside the bookshop, you'll find large wooden shelves filled with books covering a variety of topics, from cooking to all-time-classics.
Latest
---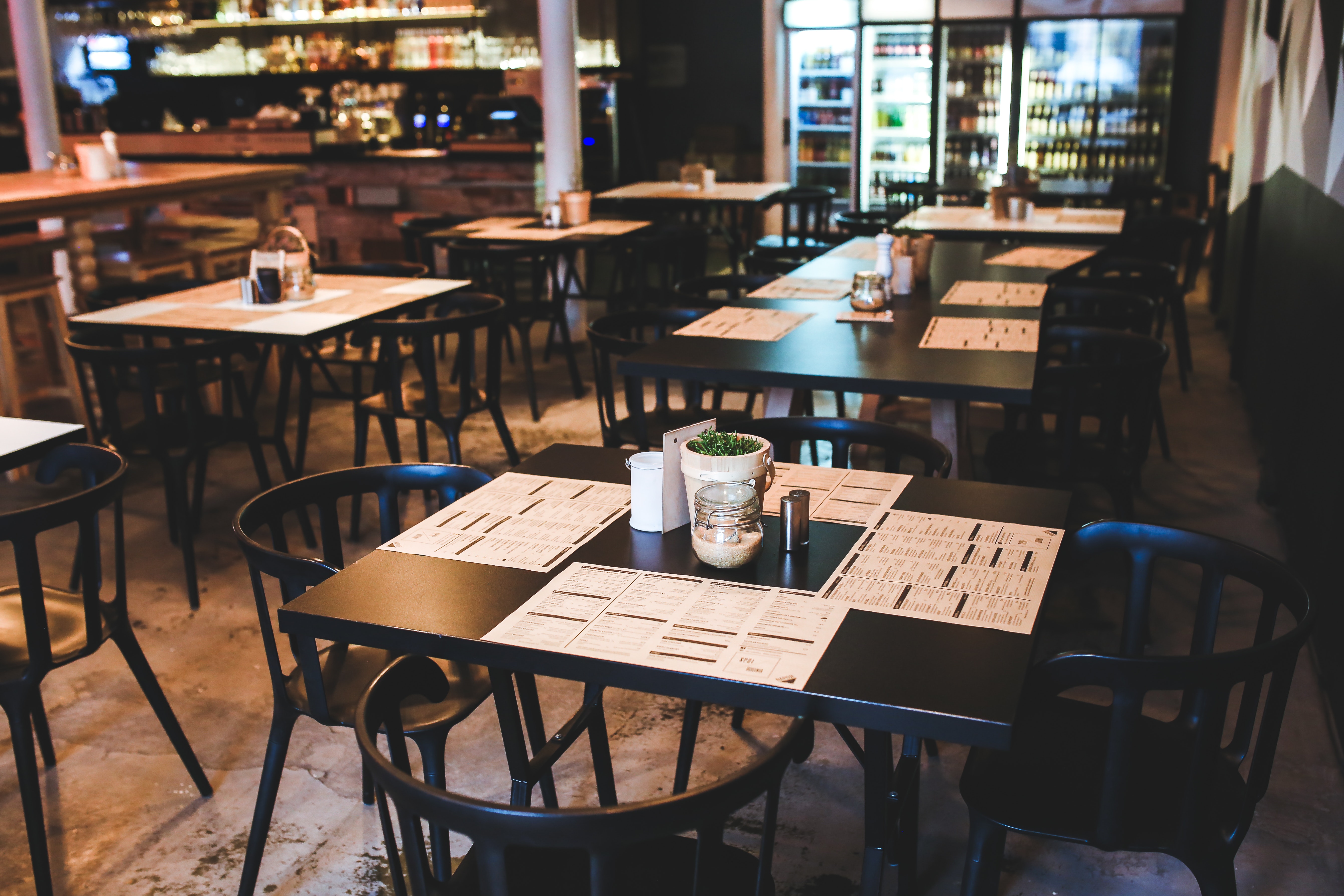 Knowing what are the best cheap eats in Lisbon is a huge advantage for Erasmus students who want to stay on a budget. Eating out all the …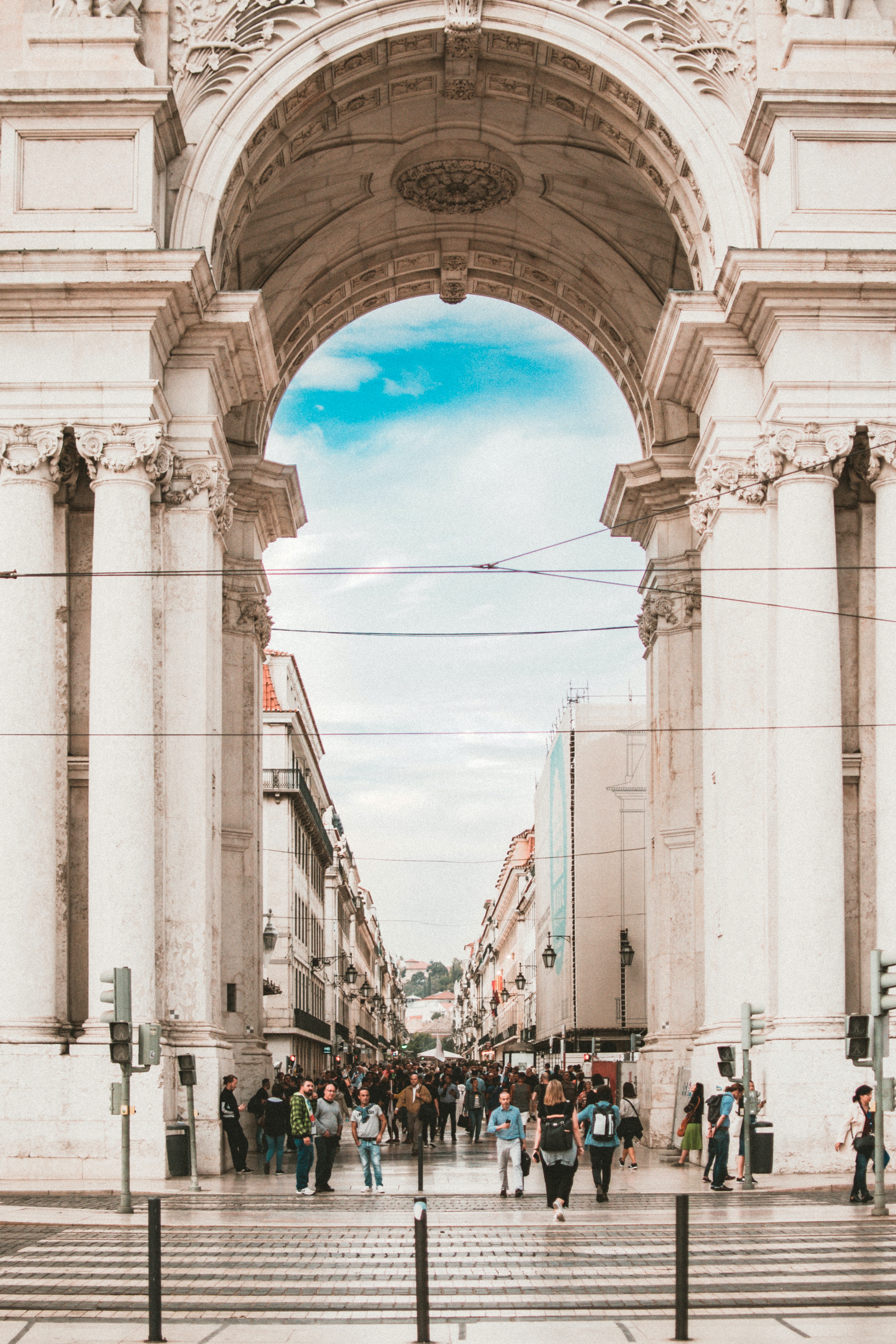 When looking for the best areas to rent accommodation in Lisbon, it's normal to get indecisive. After all, each Lisbon area has a distinct …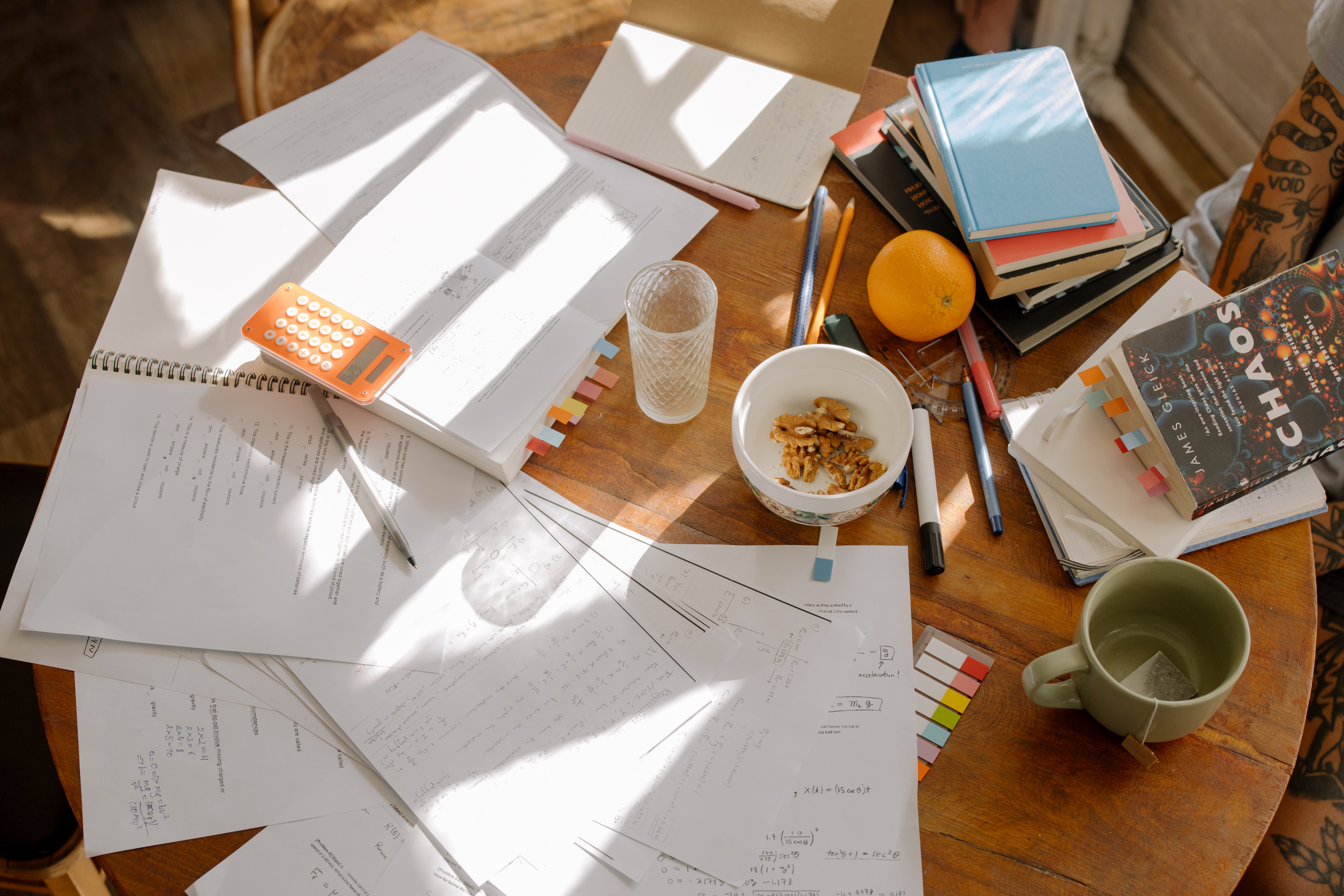 In this post, we'll break down the essential information you need to know before going on an Erasmus in Lisbon. It will help you plan and …