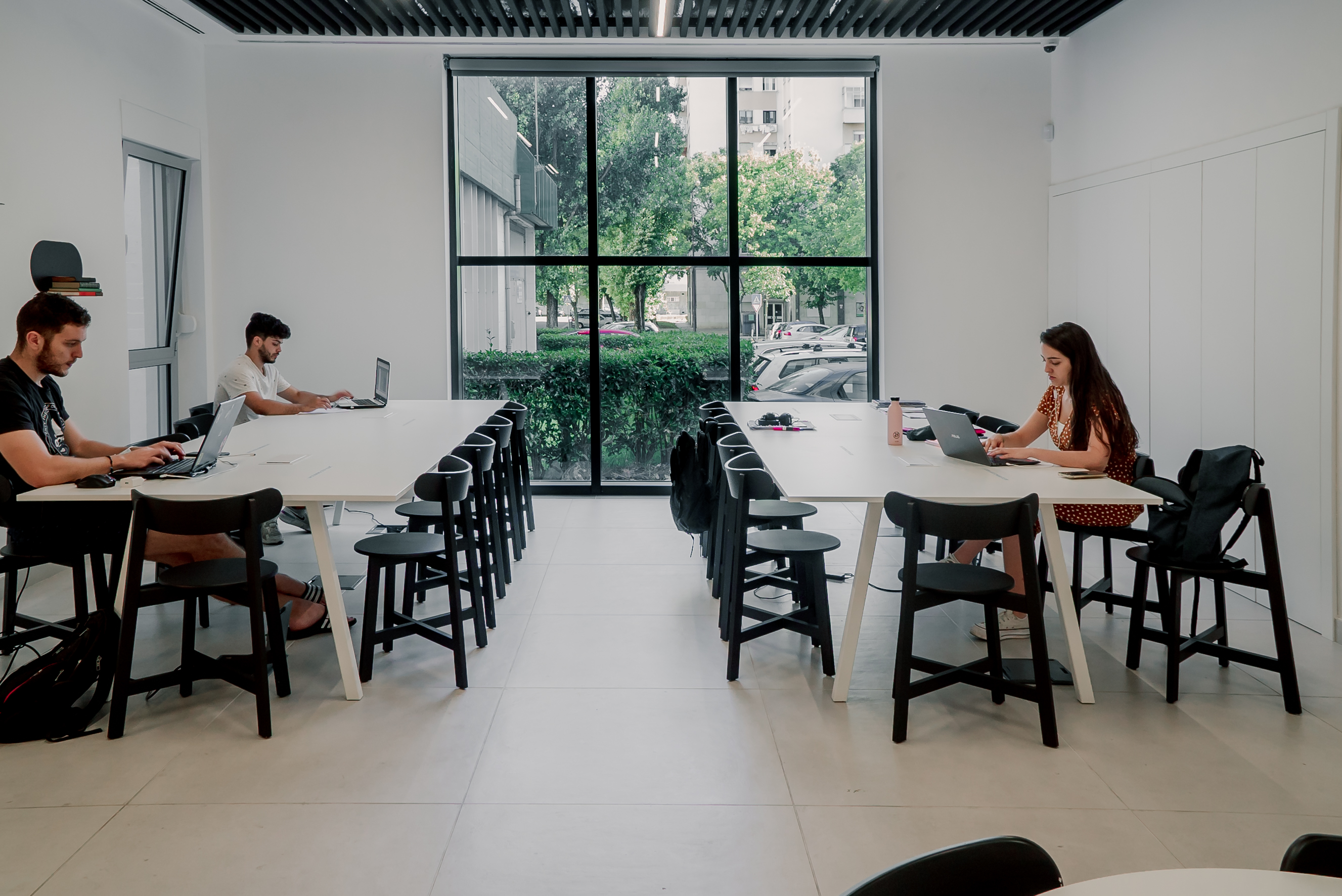 Back
What are the best places to study in Lisbon
Lisbon has an excellent selection of places to study and work. Are you a Digital Nomad looking for an inspiring environment that makes your creativity flow? I knew that practically all the Lisbon areas have good cafes with free Wi-Fi where you can work while you drink a latte. Are you an Erasmus student at exam time? Many in Lisbon also have public libraries with large collections of books at your disposal and enough silence to maximize your concentration.
Therefore, it is not an exaggeration to say that, when living in Lisbon, you will be surrounded by cool places that offer the perfect environment for when you need extra stimulation to activate your productivity.
Discover, below, which are the best places to work and study in Lisbon. In which of them will you go first?
1. Hello, Kristof
Hello, Kristof, you can either choose an individual table or share one with other Digital Nomads. And when you need a little energy, there are more than 7 types of coffee to choose from: espresso, doppio, macchiato, and flat white among others. There are also delicious thin toasts with sourdough bread, homemade skittles, and açaí bowls.
Location: Rua do Poço dos Negros 103
Opening hours: Monday and Tuesday (9 am - 4 pm), Thursday to Friday (9 am - 4 pm)
2. A Padaria Portuguesa If you're living in Lisbon, you've certainly heard of A Padaria Portuguesa. With several units throughout the city, this bakery is an affordable option for those looking for a place to study or work in Lisbon.
Padaria Portuguesa has more than 30 types of bread, as well as savory and sweet pastries, and a breakfast menu for just €2.50. The bakery is also air-conditioned and is, therefore, a great place to study during the summer in Lisbon. Just choose your table, sit comfortably and get to work!
Location: Padaria Portuguesa has stores in almost every area of ​​Lisbon, so check which one is closest to you.
Opening hours: Monday to Sunday (7 am - 8 pm)
3. Copenhagen Coffee Lab Headed by three Danish sisters, Copenhagen Coffee Lab is an artisanal bakery and coffee shop in various locations across Europe. In Lisbon, there are 5 different stores, so you can choose the one closest to you. If you want to stay close to the Cais Sodré metro (green line) and the train station, for example, we recommend the unit located on Rua de São Paulo.
Copenhagen Coffee Lab serves breakfast dishes throughout the day, plus toasts, salads, cakes, and Danish pastries. This means that you will be well fed during your study or workday. And we can't forget to mention the fact that Copenhagen Coffee Lab's specialty coffee, filtered in V60 Aeropress or French press, is incredible.
Location: Alcântara, Cais do Sodré, Praça das Flores, Alfama and Santa Clara
Opening hours: Depends on location. The opening hours on Google are constantly updated.
4. Xior Study Rooms
Xior study rooms are the perfect place for students in Lisbon who need extra focus during final exams. Do you want a spacious environment to work on group projects with your friends? Or do you need a quiet space just for you and your books? In Xior residences there are both private study rooms and study rooms with long tables for groups.
And in case you need a break between studies, Xior's residences in Lisbon have plenty of common spaces to relax. You can either go to the outside terrace to breathe fresh air or to the TV room to watch some Netflix!
Location: The study rooms are located in Xior's residences in Alameda, Alvalade, and Benfica and are only available to residents.
5. National Library
With more than 200 years of history, the National Library of Portugal is the largest in Portugal and has more than 3 million books with public access. For that reason - and for having a great location on the University of Lisbon campus - the library has become a popular place for students in Lisbon.
The National Library of Portugal is a peaceful and quiet place where students in Lisbon prepare for exams without distractions. In addition, the library is located close to some metro stations, such as Cidade Universitária (yellow line), Campo Grande (yellow line), and Alvalade (green line).
We recommend that you bring some extra coins, as you will have to rent a locker to store your backpack before entering.
Location: Campo Grande, 83 Opening hours: Monday to Friday (9:30 am - 7:30 pm), Saturday (9:30 am - 5:30 pm)
6. Art Gulbenkian Library
With 86 seats available and a breathtaking view of the gardens of the Gulbenkian museum, the Gulbenkian Art Library is one of the quietest places to study in Lisbon. The library is open to undergraduate and graduate students and has strict conditions of use to ensure a peaceful environment. Workgroups are not allowed in the reading rooms and cell phones must be turned off or put on silent mode.
The Gulbenkian Art Library also has a vast catalog of works dedicated to the History of Art, Visual Arts, Architecture, and Design that can be consulted by those who have the reader card (you can request it through the application form on any of the computers from the Library lobby).
Location: Av. de Berna, 45A, close to São Sebastião metro station (blue line). The Gulbenkian Art Library must be accessed through the main entrance of the Gulbenkian Museum.
Opening hours: Monday, Wednesday, Thursday, and Friday (10 am - 7 pm)
7. Camões Library
Located in the center of Lisbon next to Elevador da Bica, the historic Biblioteca Camões is part of the national network of public libraries in Lisbon. The library is located on the second floor of the Palácio de Camões, a historic building rebuilt after the 1775 earthquake.
The Camões Library has different rooms with individual and group study areas, as well as free Wi-Fi and many entrances to charge your devices.
Location: Largo do Calhariz, 17-2, close to the Baixa Chiado metro station (blue/green line)
Opening hours: Monday to Friday (10 am - 1:30 pm)
8. Ler Devagar Bookstore
This is probably the coolest bookstore in Lisbon. Ler Devagar was born in Bairro Alto and changed its address a few times before settling permanently at the LX Factory.
Considered one of the 10 most beautiful bookstores in the world, Ler Devagar has books from the floor to the ceiling, as well as a floating bicycle that has become one of the most taken photographs by tourists in Lisbon. In addition to hosting a variety of cultural events such as concerts, exhibitions, and lectures, Ler Devagar also has a bar/cafe where you can sit and study surrounded by books on art, politics, and sociology.
For a bit touristy, Ler Devagar is not the quietest place to study in Lisbon, so it's only recommended for those who don't mind hearing some noise.
Location: LX Factory - Rua Rodrigues Faria, 103
Opening hours: Monday to Sunday (11 am to 8 pm)
Latest
---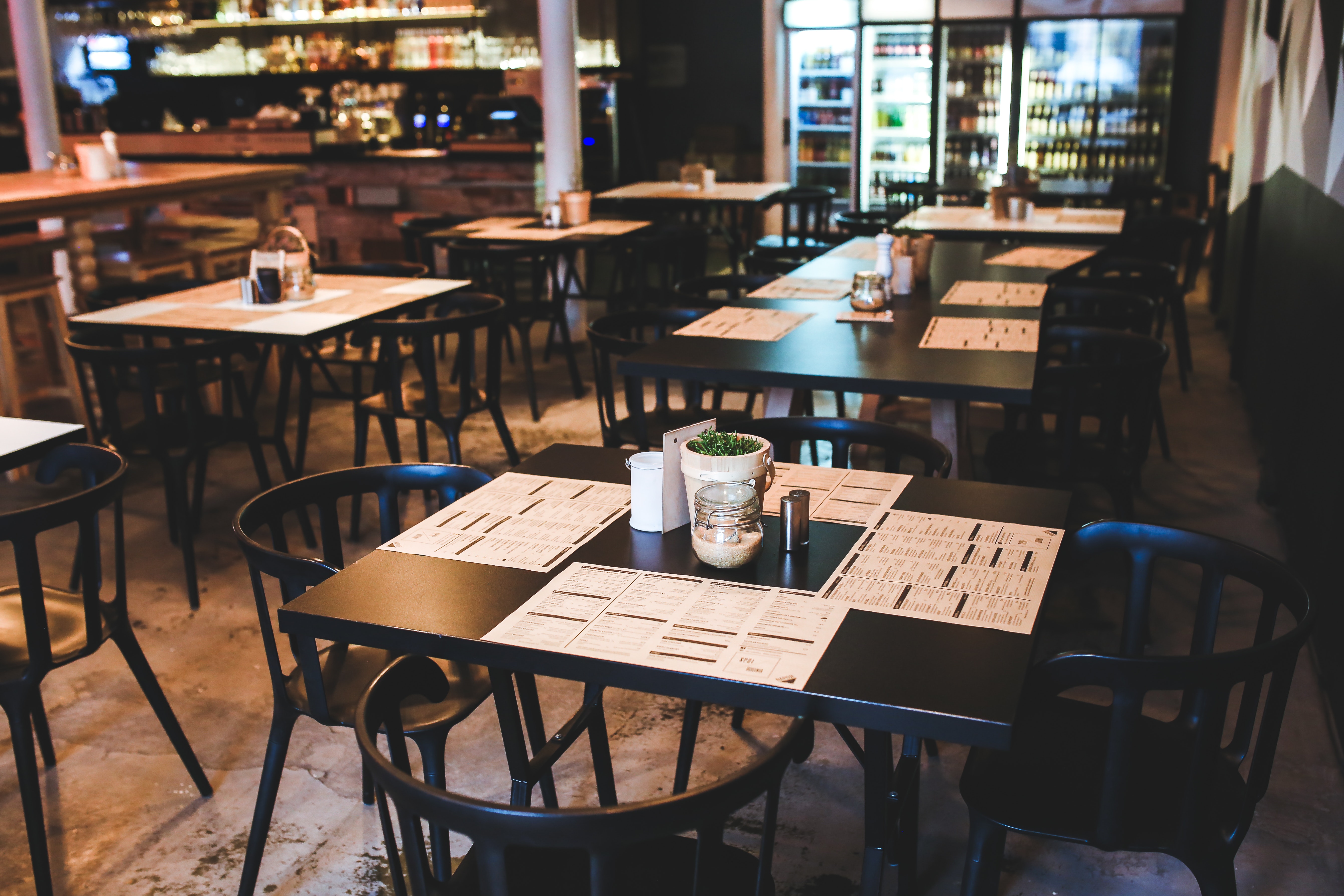 Knowing what are the best cheap eats in Lisbon is a huge advantage for Erasmus students who want to stay on a budget. Eating out all the …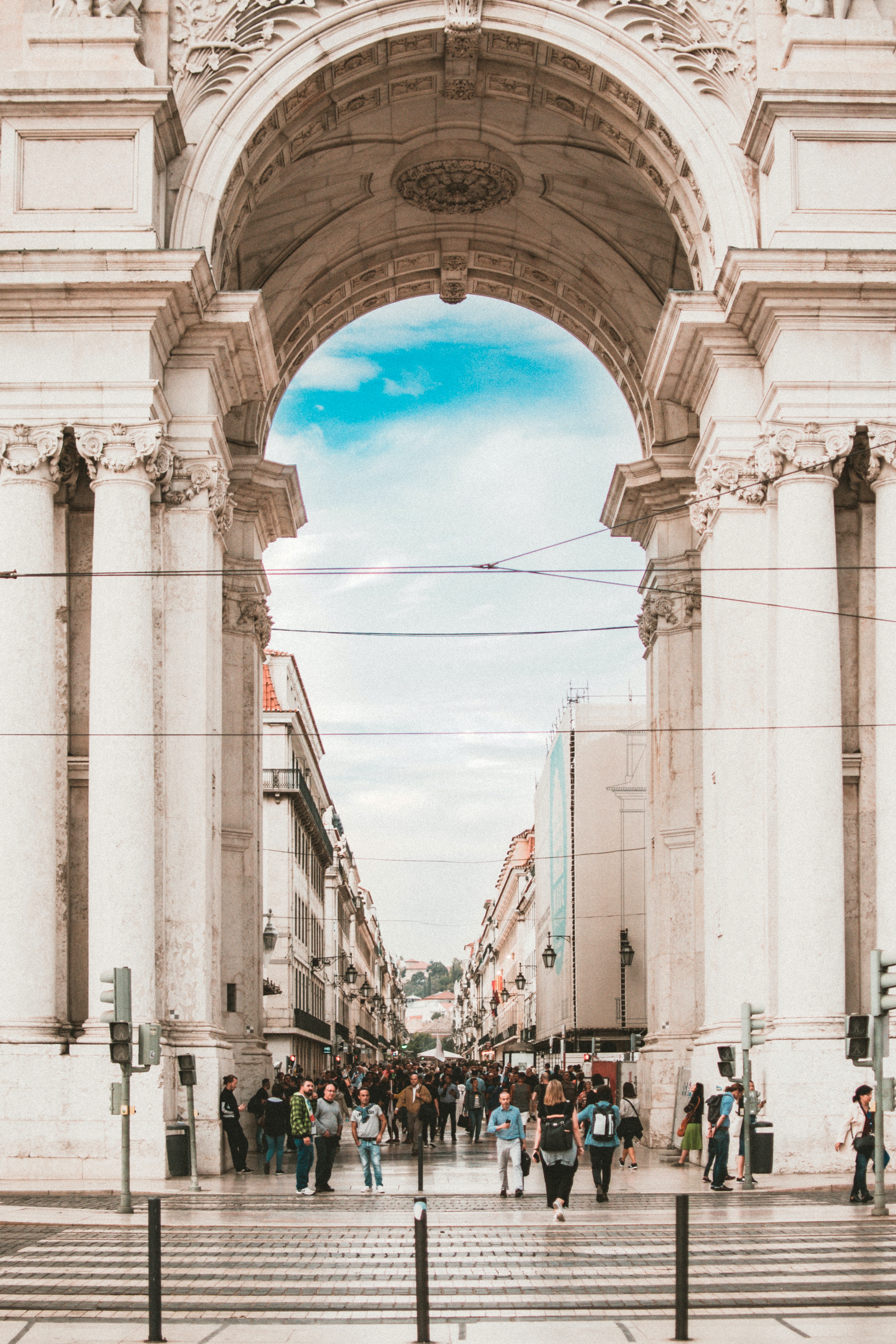 When looking for the best areas to rent accommodation in Lisbon, it's normal to get indecisive. After all, each Lisbon area has a distinct …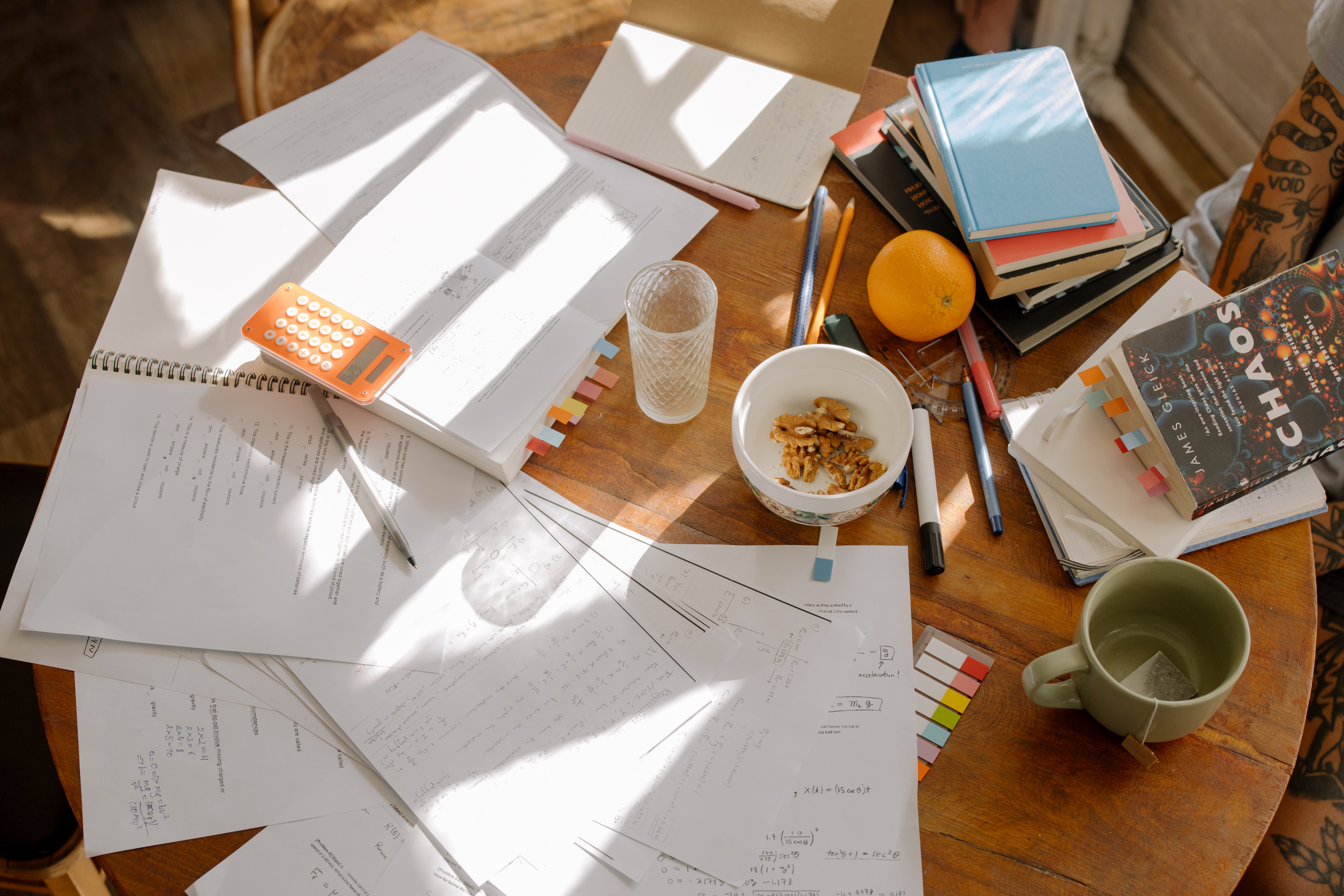 In this post, we'll break down the essential information you need to know before going on an Erasmus in Lisbon. It will help you plan and …