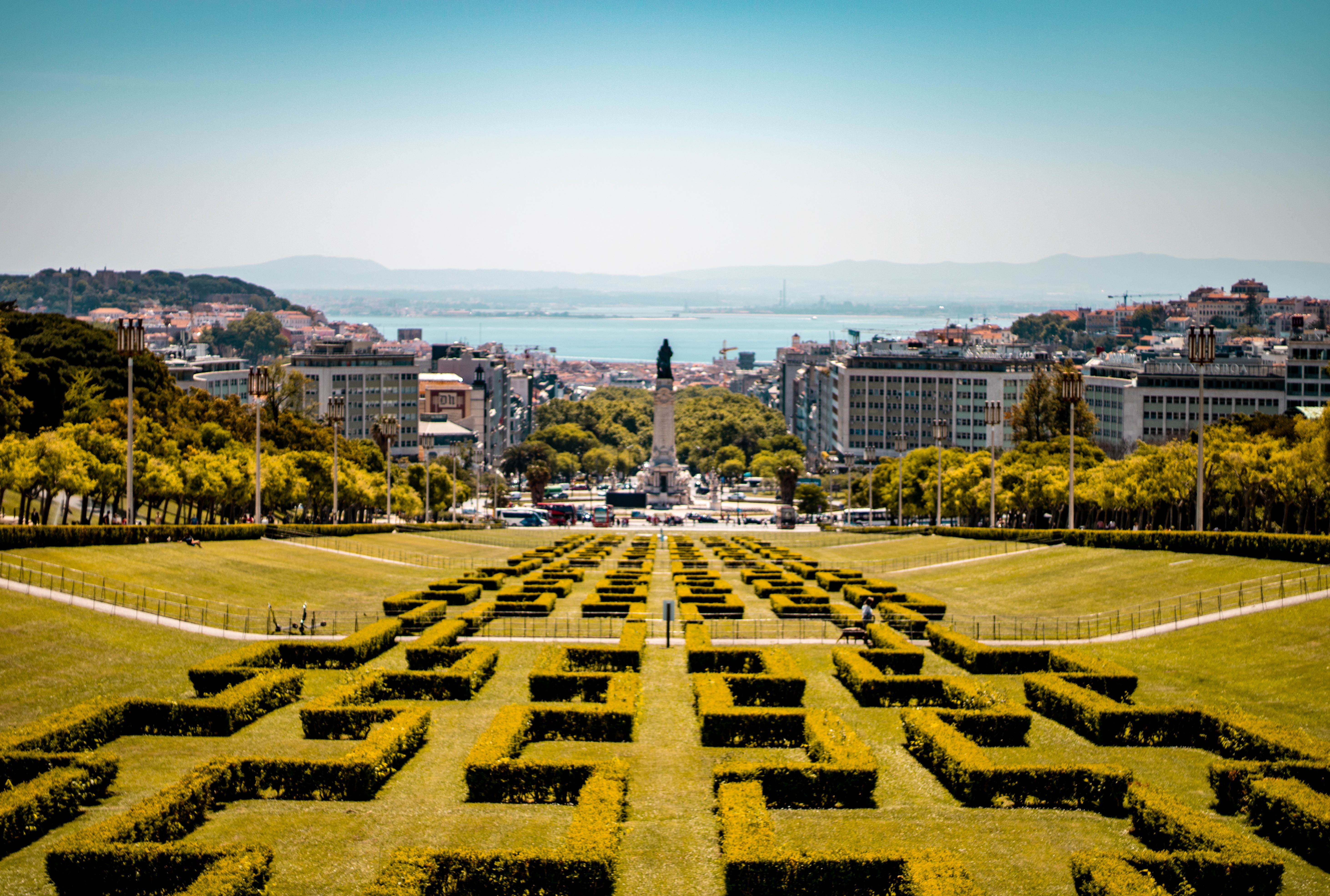 Back
Best areas to live in Lisbon as a student
When looking for the best areas to rent student accommodation in Lisbon, it's normal to get indecisive. After all, each area in Lisbon has a distinct personality. Some are more central and vibrant, others are more residential and peaceful. But all of them have great things to offer.
Choosing a great area to live as a student in Lisbon will depend on what is essential to you. Do you want to live near the metro? Do you prefer to stay close to your university? Do you prefer a place that has many nightlife options, or a more quiet one?
To make your life easier and help you make up your mind, we made a list of the top 3 areas for Erasmus students in Lisbon. From peaceful residential neighbourhoods to areas that sizzle with culture and leisure, there's something for every taste. Have a look!
Alvalade
Just like Arroios, Alvalade is part of the centre of Lisbon. This area is home to some of Lisbon's most prestigious universities, such as the University of Lisbon, the biggest in Portugal, Instituto Universitário de Lisboa (ISCTE), Universidade Católica Portuguesa and Universidade Lusófona de Humanidades e Tecnologias. So here's the first pro about living in Alvalade: there's a huge probability of you living close to your uni.
Even though in Alvalade you'll enjoy a quieter atmosphere, you'll still find many good restaurants and big supermarkets, such as Lidl, Continente, Celeiro and Pingo Doce, pharmacies, stores, and even a street movie theatre, the Cinema City Alvalade.
Xior has brand new student studios and suites in Alvalade. These are the perfect match for those who want to live in a calm neighbourhood, but still enjoy the perks that a student residence offers. Xior residence in Alvalade has many common areas, such as gardens, a movie theatre and a gaming room, where students can interact and make new friends.
Perfect if: You want to enjoy the calmness of a familiar neighbourhood, while still being close to the student life in Lisbon.
Cool Places: The charming Avenida da Igreja, lined up with restaurants, and the Campo Grande Park, where people go for a run, a picnic and sunbathing in the summer.
Metro stations: Alvalade (green line), Campo Grande (green and yellow), and Entrecampos (yellow), which is also a train station.
Alameda
Alameda is located south of Alvalade, and even though it's mainly residential, it also displays a range of supermarkets, stores, cool cafes, and restaurants.
Home to spacious apartments, Alameda became a very popular area among students, especially because it's located close to the Instituto Superior Técnico (IST). Alameda is also well-served by public transportation, which can take you to other areas in Lisbon. If you take the Alameda metro, you can easily go to more central areas in Lisbon, and also to the airport.
Leafy and pleasant, Alameda is also close to many green areas, and the centre of this area is crossed by a large garden, where students can lay down and chill after class. Perfect if: You want to be surrounded by the student life in Lisbon. Alameda also offers a very casual and relaxed lifestyle.
Cool Spots: The Arco do Cego Garden for some time around nature. But students who live in Alameda like to go have fun in even more central areas of Lisbon. If you take the metro, you'll arrive in Baixa Chiado in about 12 minutes.
Metro: Alameda (green and red line)
Benfica
Different from the previous areas, Benfica is less central. But we had to include it in this list for a few important reasons. One: rent prices there are much more affordable. Second: there are lots of new and renovated student housing options in areas like Benfica. And even though it's not super central, Benfica is not far away.
Benfica is placed in northern Lisbon, north of Belém, Ajuda, and Alcântara. It's one of Lisbon's oldest neighbourhoods and it used to be very familiar until it started to draw lots of young people thanks to its affordable rent prices.
Benfica is also extremely safe, it has many supermarkets and green areas. Did you know that Benfica is home to the huge Parque Florestal Monsanto? If you feel like running outside, this is the place to go!
Also, if you want to spend a bit less on rent, but still live in a good area in Lisbon, Xior also has student accommodation in Benfica. You'll be close to the Colégio Militar subway station that can quickly take you to central places like Baixa Chiado, Santa Apolônia and Avenida da Liberdade in a few minutes. You'll also be next to universities such as Universidade Europeia and Instituto Politécnico de Lisboa, and to Centro Comercial Colombo, the largest shopping mall in Lisbon.
You might know the name Benfica from the famous football team, right? Well, the neighbourhood is where the Estádio da Luz (the Benfica Stadium) is located. We have a feeling that sports fans will love living in Benfica!
Perfect if: You want to spend less, but still live in a well-located area, that has not been deeply affected by tourism and has a homey vibe.
Cool spots: The Monsanto Park, for a morning run, and the Panorâmico Monsanto, for a privileged view of the Tagus River.
Metro Stations: Colégio Militar (blue line), Benfica (red)
Latest
---