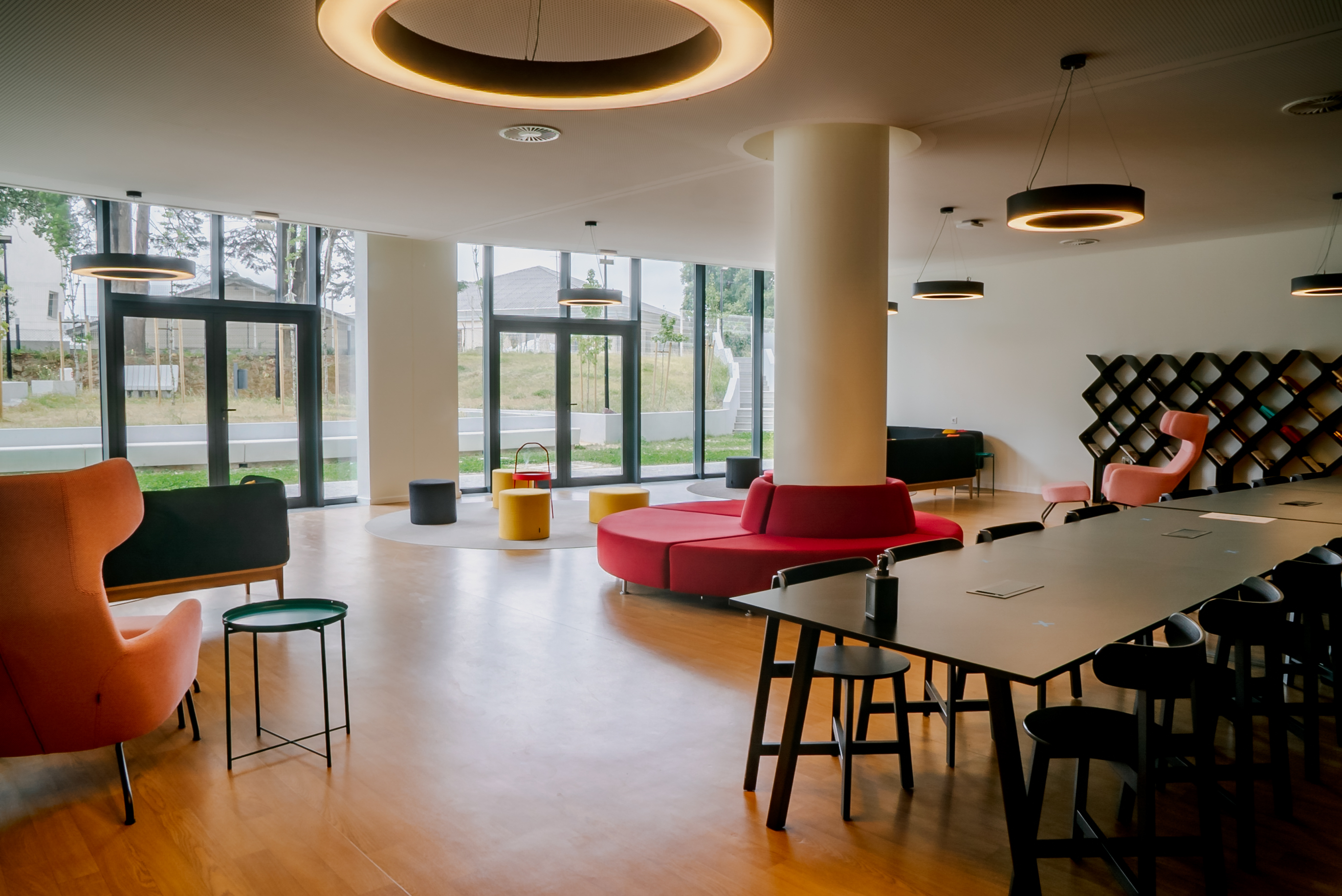 Back
Why choose Porto for your Erasmus Experience
Many reasons may influence your decision to choose Porto for your Erasmus Experience. We already highlighted what you need to know before going to Porto during Erasmus, regarding the low prices, the amazing gastronomy, and the stunning landscapes. In this article, we will try to bring new ideas, focusing on the academic perspective of the Porto experience. Here we go!
1. There are Great Universities in Porto:
Oporto is known for its amazing universities that offer prestigious Bachelor's, Master's, and PhD. programmes. One university in Porto is featured in the QS World University Rankings 2021 as one of the best universities in the world, and there are a lot of other institutions with great status and well renowned.
2. Every Faculty has a Students' Association:
The Students' Association consists of a volunteer group of students whom you will ask for help, and try to solve academic questions that you might have and other important issues. Normally, for an Erasmus student, these groups have an important role in their arrival, guaranteeing that every situation is solved taking into consideration other similar situations.
These associations are present in almost every faculty in Porto, and they are used to organise a welcome week for the students who just have got into the city. It is important to know you are not alone in a new country and have someone to count on.
3. Professors have a good level of English
Usually, Portugal's population has a great level of English and it won't be different with your future professors. On the first day of classes, it is common for the professors to ask if there are any foreign students. If someone answers "yes", they change their classes to English.
Bonus: Some professors can speak other languages like French or Spanish as well!
4. Amazing extracurricular activities
Oporto and its universities have more than parties to offer. A lot of conferences, events, and expositions happen all year round. The themes are more than varied, and you can attend events on different subjects which may even improve your professional skills.
These extracurricular activities can show more clearly how the labour market works, and it is an amazing opportunity for Erasmus students to meet Portuguese professionals.
5. City ready to welcome Erasmus students
The Portuguese people are used to going abroad either for study purposes or for work. They already did their Erasmus Programme in other countries and they are ready to receive Erasmus students in their city as well. The Erasmus experience is rooted in Portuguese academic and social life.
6. Student Residences with all bills included
When moving to a new country, it may be tricky to discover the best places to live, how the bills are charged, how to sign a rental contract, as many landlords are looking for long-term contracts, and so on. By choosing Xior Residences you will have the certainty to be in an amazing location, with all bills included, and with a stunning infrastructure and support to maximise your Erasmus experience at the highest level.
BONUS TIP: The Erasmus Student Network (ESN) in Porto is filled with volunteers ready to help you with all issues and they always throw unforgettable parties which have exclusive prices and conditions for Erasmus students.
Latest
---