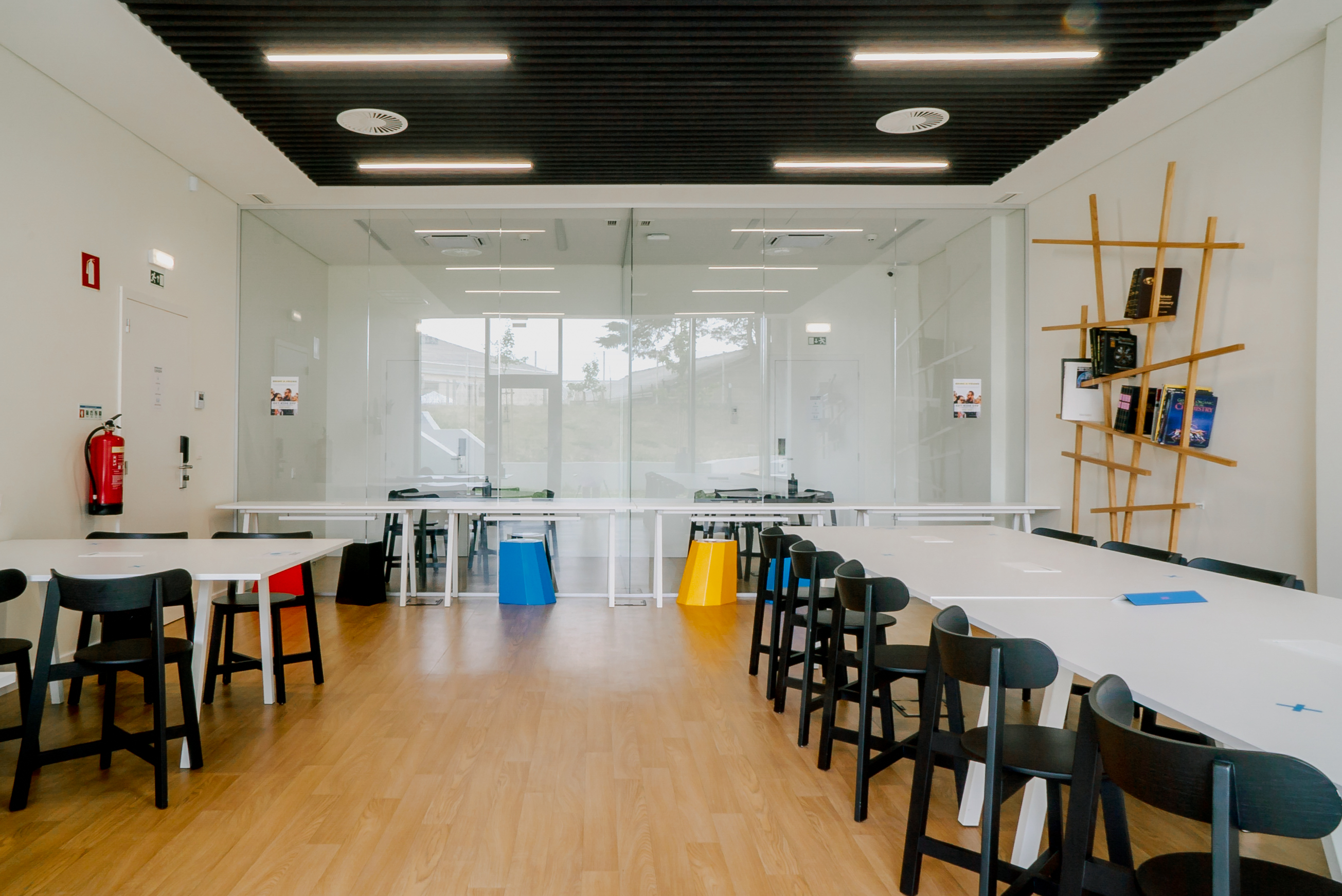 Back
What are the best places to study in Porto
Ever feel like taking off your sweatpants, getting out of bed, and going somewhere that really boosts your productivity? If the answer is "yes", then we have wonderful news for you: there are many places where Erasmus and Digital Nomads students can study and work in Porto.
For maximum concentration, try the best public libraries in Porto. But if you want to make your routine more interesting, a cat-friendly cafe to pet rescued kittens while you work is an excellent idea. Or how about an afternoon of studies surrounded by the greatest musicians in Portugal? The options for comfortable, quiet places with free Wi-Fi and delicious menus in Porto are endless.
So, to make your life easier, we made a selection of the 6 best tested and approved places to work and study in Porto.
1. Mustache Coffee House
Located in Praça Carlos Alberto, next to the Rectory of the University of Porto, Mustache Coffee House is a great place to study in Porto. This cafe has free Wi-Fi and a great 100% Arabica espresso for when you need more energy. Has hunger arrived?
Then order one - or more - of Mustache Coffee House's best-selling desserts: the banoffee pie, the carrot cake, and the cheesecake.
The Mustache Coffee House is usually full of students, so it's not always easy to find a place to sit.
Location: Praça de Carlos Alberto 104
Opening hours: Wednesday to Monday (10 am - 2 am)
2. O Porto dos Gatos
As the name suggests (Porto of Cats), cute kittens are exactly what you'll find at this cafe. Located in Bonfim, close to the Campo 24 de Agosto metro station, Porto dos Gatos is a good place to go to work/study, and also to take a break to hug rescued kittens.
Porto dos Gatos has a 100% vegan menu with many snack options, such as hot dogs and meatless francesinhas. There are also hot drinks with super creative names, such as "CATucino". You can choose an indoor table if you want a more intimate space, or sit on the terrace if you need some fresh air.
Location: Av. by Rodrigues de Freitas, 93
Opening hours: Monday to Saturday (10 am to 7 pm)
3. Xior Study Rooms
Xior study rooms are the perfect place for students in Porto who need extra focus during their final exams. Want a spacious environment to work on group projects with your friends? Or do you need a quiet space just for you and your books? At the Xior do Porto residence there are both private study rooms and study rooms with long tables for groups.
And in case you need a break between studies, Xior's residence in Porto has plenty of common spaces to relax. You can either go to the outside terrace to breathe fresh air or to the TV room to watch some Netflix!
Location: The study rooms are located in Xior's residence at Campus Asprela and are only available to residents.
4. Bar dos Artistas, at Casa da Música
Many would find it strange to go to a concert hall to study. But Casa da Música is home to one of the best places to work and study in Porto. Called Bar dos Artistas, this café has spacious tables where musicians usually take a break between rehearsals and concerts.
And if you don't want to spend on food and drink, don't worry, you don't need to buy anything at the cafe to use the tables. You can even bring a healthy snack!
Location: R. dos Vanzeleres 36, 5 minutes from the Casa da Música metro station Opening hours: Monday to Saturday (10 am - 7 pm), Sunday and holidays (10 am - 6 pm)
5. Almeida Garrett Library
The Almeida Garrett Municipal Library is located in the idyllic Gardens of Palácio de Cristal. So, whenever you need to take your eyes off your books, you can take a walk outside surrounded by nature. The library is very famous among students in Porto for having spacious tables - which can be used individually or in groups -, having a great internet connection, and many entrances where you can charge your devices.
The Almeida Garret Municipal Library is also a super quiet place, so you won't have too many distractions. Not to mention the large collection of books and newspapers that can be consulted by anyone who has a reader card.
The only downside is that the Almeida Garret Municipal Library is not close to any metro station. There are, however, many buses running through the region.
Location: Crystal Palace Gardens, Rua de Dom Manuel II
Opening hours: Monday (14 pm - 6 pm), Tuesday to Saturday (10 am - 6 pm)
6. Coffee Shop Manifesto
Although this cafe is located in Matosinhos, it is close to the Mercado metro station (Line A), so it is easy to access. Manifesto Café is a creative and inspiring place, with a long shared table surrounded by magazines and books. The food options at this cafe are few (there are only homemade cookies and coffee), but good.
Location: Matosinhos Municipal Market, R. França Júnior 1
Opening hours: Tuesday to Friday (10 am - 1 pm and 2 pm - 7 pm) Saturday (10 am - 1 pm and 2 pm - 8 pm)
Latest
---