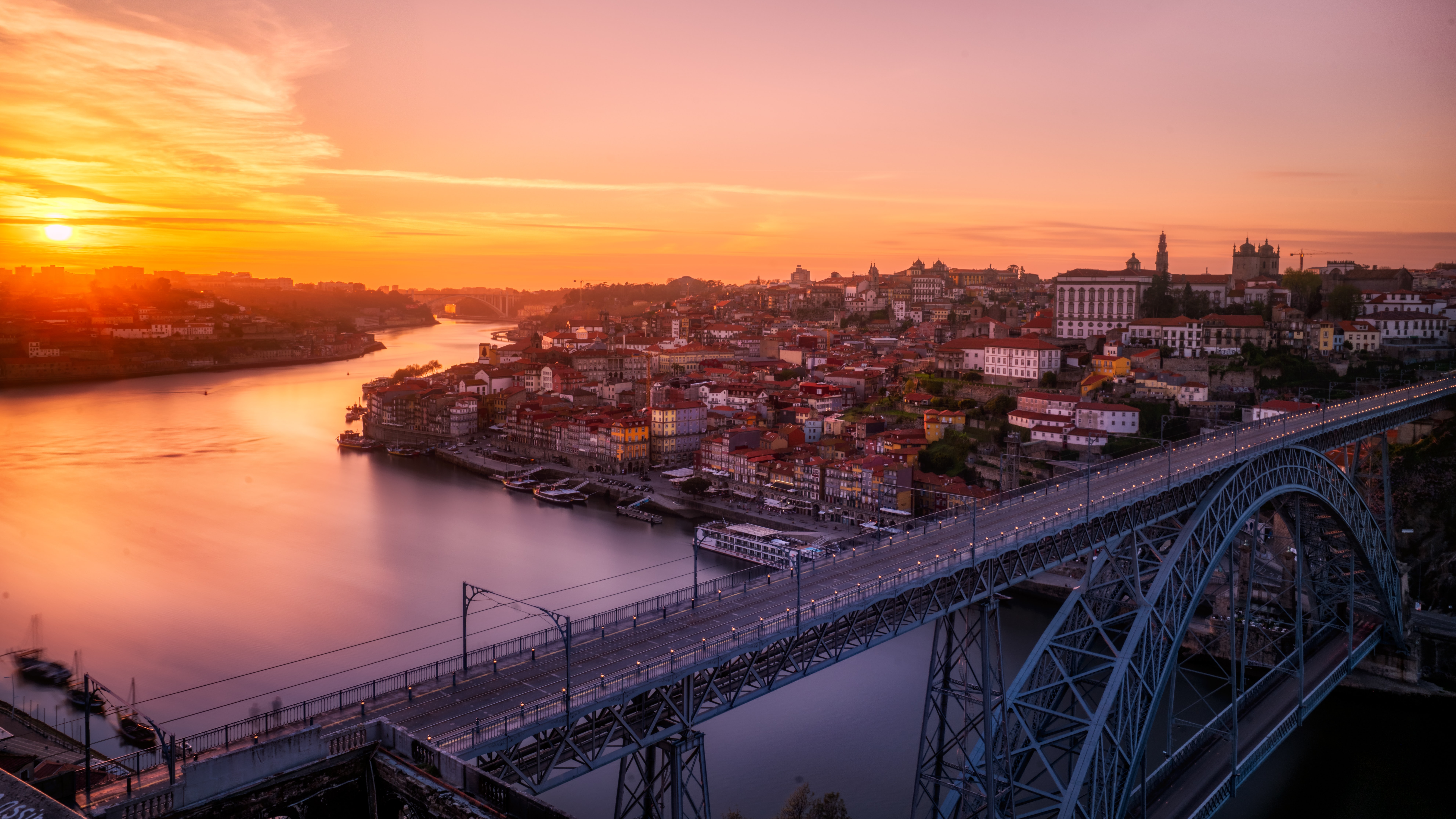 Back
Best Places for a Night out in Oporto
Oporto is a city on the riverside, so it has a very particular feature, almost all the bars and clubs are located downtown and they are all very close to each other. In this article we will show you the best places to drink, socialize and dance, from late afternoon until dawn.
At night in Oporto, you will never feel alone, because the "Portuenses" always live up to their well-deserved reputation as hospitable people and are always ready to reveal the secrets of one of the most exciting night scenes in Portugal.
Baixa
Baixa, which until recently was ignored and forgotten, has now become one of the most exciting regions of Oporto, this constitutes the historic center of downtown with monuments such as the famous S. Bento station and the Clérigos tower,
Baixa is currently the epicenter of the new nightlife in Oporto, thanks to the impulse of a group of artists and entrepreneurs determined to give a new look to the old city. Nightlife revolves around two parallel streets, Rua Galeria de Paris, very famous in the city's night scene and which tends to get crowded very easily, even on cold days, and Rua Cândido dos Reis, which includes the Guilherme Gomes squares. Fernandes and D. Filipa de Lencastre. In these streets there are several bars with different types of drinks. The caipirinhas, the reinvented cocktails based on port wine and the SuperBock are the preferences of the locals. As the night progresses, the music starts to get more sophisticated, with styles like reggae, house or techno and the dance floors start to fill up.
Ribeira
Ribeira, bathed by the Douro River, is considered the most photogenic image of Oporto and one of the most fascinating in the city. Classified by UNESCO as a World Heritage Site, it is impossible not to go to Ribeira and not sit on one of its terraces at night, with a glass in hand (port wine preferably),
For many, Ribeira is the perfect place to start the night on one of the bars by the river. Later you will find other bars with extended opening hours hidden in the most unlikely places and apparently deserted squares, such as ANIKI BOBO. This space for music and alternative culture is located in a 17th century building whose interior is composed of three areas with different environments. It is frequented by an eclectic clientele and is one of the most interesting night scenes in Oporto.
Foz do Douro
Thanks to its privileged location, Foz do Douro has become a cool and more relaxed environment. In this area you can also find the famous São João Baptista Fort, a fort built in the 16th century to protect the entrance to Oporto through the river.
With several boutiques, old taverns where you can enjoy excellent fish, trendy restaurants and bars with a peaceful atmosphere to eat at any time of day, Foz is also known as the home of some of the most prestigious clubs, the place where locals and tourists come at night in search of its great atmosphere and music to dance until dawn.
Bars and Nightclubs
Maus Hábitos
Open since 2001, Maus Hábitos defines itself as a cultural producer, an alternative platform, a space for artistic information, but also a space for parties and drinks in the late afternoon. It has been home to transgressive cultural interventions with strong links to what goes on in Rotterdam, Hannover and Barcelona. Maus Hábitos serves as a platform for the dissemination of the work of up-and-coming artists, where the icing on the cake is the magnificent view over the city.
It is a place of nonconformity, equipped with an unconventional art gallery, a lounge bar, a charming interior patio and terrace, a concert hall and much more, where regulars and passing artists live together.
Maus Hábitos closes on Monday. It opens at noon and closes at 4 am on Fridays and Saturdays and at 2 am on Wednesdays and Thursdays. On Tuesdays at 00:00 and on Sundays at 17:00. During the week, admission is free, and if there is a show going on, if not in the lounge bar, just pay to enter the show. On weekends, admission is usually paid.
Indústria Club
The Indústria Club, located on Avenida Brasil, is the oldest club in Oporto, opened in 1986 and renovated six years ago. After a short period of closure, the most charismatic nightclub in Oporto reopened its doors with new management. With a huge tradition in the city, with a lively and selected atmosphere, it is one of the most charismatic spaces of Oporto night and tells stories with more than 30 years. Over the years it has become one of the oldest points of reference in the city, with performances by nationally and internationally renowned DJs.
The careful programming, premium service and selected atmosphere make Indústria the most desirable place for those who love to go out at night.
Plano B
Best known for its parties and variety of music styles, Plano B is one of the best options in Oporto when the goal is to dance until the morning.
Plano B is considered one of the most popular bars in Oporto, but in addition to having two different dance floors with different styles of music, it also has a calmer atmosphere and sofas on the entrance floor for when you are tired of beating the clock. standing on the dance floor. Inside, the atmosphere is cozier, decorated as if you were at home. lamps, chairs, mirrors and vintage furniture together with the DJ music creates a more fun atmosphere.
Plano B is more than a place where you just go dancing and have a drink, you can also be part of a play, cinema or exhibition. The events it hosts range from art, design and architecture exhibitions, gatherings and workshops to live concerts. During the week the cafeteria is open in the afternoon and there is free wireless internet.
An experience that you are not going to forget. Immerse yourself in the Oporto nightlife with its people, its places… and it will give you unforgettable memories. And here we have a lot to say. Xior is where everything starts. The student residency that provides you with the perfect plan: you are going to live in another city, to study what you like with your own room or studio, where you will be able to come and go when you like and live the way you like. Reserve your place at Xior and start a new, absolutely amazing stage of your life.
Latest
---