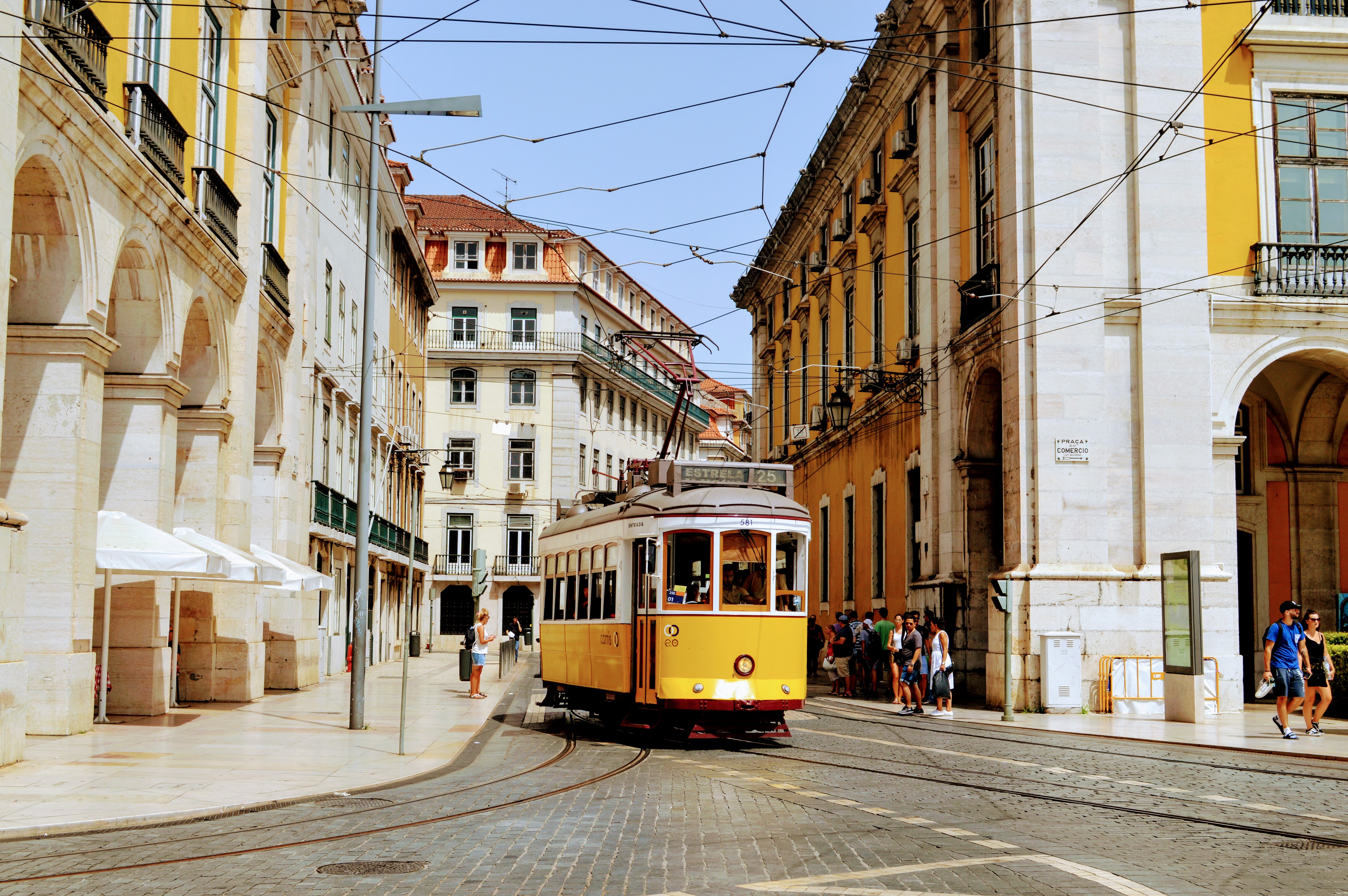 Back
How to get a job while studying in Lisbon
Many students who move to Lisbon decide to look for a job after living in the city for a while. And there are different reasons why that happens. Some students love Lisbon so much that they don't even want to go back home. Another reason - quite an obvious one -, is that having a job is the best way to afford the costs of living abroad. That way, being a student in Lisbon won't be so expensive, and you'll be able to pay the rent, do the monthly groceries and maybe save up some money to travel.
But, believe it or not, there's much more than just money when it comes to finding a student job in Lisbon. Working will give you plenty of experience, and many great companies value professional experience abroad. So if you were looking for a way to improve your CV, you just found one. Another great thing is that working allows you to meet new people and make like-minded friends.
The question is: how to get a student job in Lisbon? We have a few tips that can help you get a job in Lisbon. Take a look at our guide below and find out how to land that cool job you've been dreaming of!
Get information about the work bureaucracies and employment law in Portugal
First things first: getting information about the employment law in Portugal is the first step you should take when looking for a student job in Lisbon. That way, you'll have a clear idea of what's possible for you, and how you can organize yourself to find that dream job in Lisbon. For instance, foreign students from the EU/EEA can work in Lisbon - and in Portugal - without constraints from the government. Students from outside the EU/EEA we'll need a Visa that allows them to work in Portugal. Fortunately, Study Visas allows foreigners to work in Portugal, but they'll need authorization from SEF (Serviço de Estrangeiros e Fronteiras). In any case, we recommend students, especially those who are not from the EU/EEA, to read as much information as they can from reliable sources so they can learn about how to legally work in Lisbon.
Research about the current job market in Lisbon
It's also important that, before you start looking, you have at least an idea of what's the job market in Lisbon like. A great way of finding that out is by talking to people who live there. Do you have a friend or a family member who's in Lisbon? Don't hesitate to reach out to them and ask about the current job market situation. Unemployment got higher due to the COVID-19 pandemic, however, some industries and companies are still recruiting. Sectors such as IT, communications/call centre, and especially customer care are continuously hiring. The great thing about these sectors, especially customer care, is that they usually hire native speakers from languages other than Portuguese, such as English, French, Dutch, Italian and German.
Improve your Linkedin and resume
This is a must-do not only for those who are trying to find a student job in Lisbon but also for those who are trying to get a job at all! It's not a secret that when you take time to improve your Linkedin profile and your resume, you increase your chances of getting hired. If you have a sweet tooth for the digital universe and love being online, head over to Linkedin, one of the most popular social media right now, with an average of 80 million monthly active users. Your Linkedin profile will be the foundation for your personal branding, so make sure you create a strong profile, with a professional picture, a killer headline, and good descriptions of your relevant skills and accomplishments. Also, take some time to make interesting posts and interact with other users, even if it's just with likes and comments. That way, you'll grow your network and recruiters will be more likely to find you. On Linkedin, you can also look and apply for jobs in your current city, in that case, Lisbon.
Creating a good resume that properly highlights your skills is fundamental. Do your research and look for a clean layout for your CV. Also, study some tips on how to write a killer resume in 2020 and you're good to go.
Get in touch with recruitment agencies
This can be a great shortage for you to get a student job in Lisbon. There are many well-known recruitment agencies in Lisbon. You can visit their website and check if they have any job openings you can apply to. The good side about recruitment agencies is that they have big clients such as renowned multinationals, and they can even give you professional tips on how to improve your resume or get ready for an interview.
Freelance work is a great way to make money!
Students who are dreaming about becoming Digital Nomads or working remotely will love this tip. Freelance work can give you lots of flexibility, and if you get a freelance job while studying in Lisbon, you'll be likely to travel more while still making money.
Do you have skills in photography, illustration, video editing, writing or social media? Don't be shy, show them to the world! Freelance gigs, especially in design, content creation, video editing and social media are very popular among students in Lisbon, and there are tons of cool websites and platforms where you can look them up.
Make a list of your favourite companies in Lisbon and go for it
Lisbon is home to a myriad of multinationals. Go to the "careers" section on these companies' websites and check if they have any openings that match your profile. You can also make the first move with speculative applications in places you would love to work at. In Lisbon, you'll find a lot of multinationals, and great news, these multinationals usually have annual trainee and internship programs, which is a great way for students who want to gain more experience.
You can also keep your eyes wide open for opportunities in startups. Lisbon has a flourishing startup scene, with many new companies that are usually looking for youthful international talents.
Latest
---